Speakers Announced for 50th Anniversary Reunion
November 06, 2019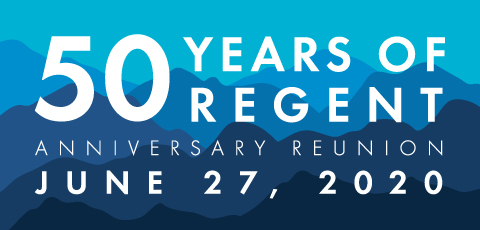 Regent has steadily maintained an evangelical identity that is intellectually rigorous, spiritually compelling, and intentionally irenic. — Mark Noll
In September 1970, a long-cherished dream became a reality.
Encouraged by their successful foray into summer school the previous year, Regent's board, founding faculty, and four intrepid students took a leap of faith and launched the College's first fall term.
That's why next summer, June 27, 2020, is time to celebrate! Our 50th Anniversary gathering now has its own webpage, and registration is open. We encourage you to get your tickets now to take advantage of super early bird pricing.
We've also just announced our speakers for the event. René and Sarah Breuel will offer the Keynote Address in chapel, and the Banquet Address in the evening will be delivered by Dr. Mark Noll. If you haven't had the pleasure of meeting these excellent friends of the College, check out their bios below.
Curious about how you can be part of the reunion? We'd love to hear from you! Connect with Alumni Officer Christina Lui at [email protected] to learn about volunteer opportunities.
Another great way to get involved is simply to spend some time reminiscing with us about your Regent experience. We're collecting any and all stories of life at Regent here.
We look forward to seeing you there!
GET YOUR TICKETS NOW
---
SPEAKERS
René and Sarah Breuel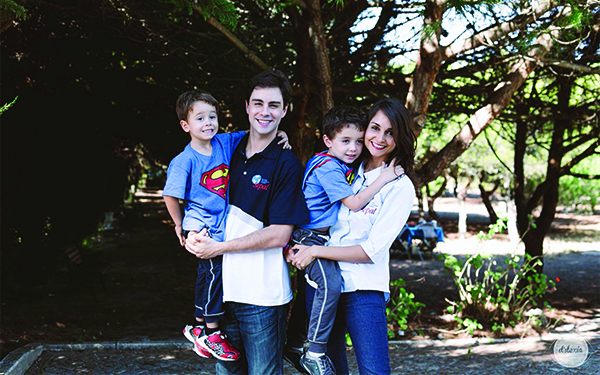 René and Sarah Breuel grew up in Brazil. They arrived at Regent College as newlyweds in 2006 and each graduated with a Master of Divinity degree in 2009.
After Regent, they moved to Rome, Italy, where they have planted a church called Hopera. They dream of a movement of the gospel that contributes to Rome's spiritual, cultural, and social flourishing. Besides leading Hopera, René is also the author of The Paradox of Happiness and has a Master's in Creative Writing from Oxford University.
Sarah is the Director for Revive Europe and the youngest member of the Lausanne International Board of Directors. Previously, she served as Director for the Lausanne 2016 Global Younger Leaders Gathering.
They are the parents of Pietro and Matteo.
I could not have asked for a better theological formation and life changing experience than what I had in my years at Regent College. I learned from world class professors, was exposed to different theological backgrounds, and studied alongside people from all around the world and various professional backgrounds. Regent College is uniquely positioned to provide excellent education and a vibrant community of faith.
—Sarah Breuel
I dreamt of studying at Regent College for years—and the reality was better than what I had imagined. It was a wonderful opportunity to enrich my thinking, grow my faith, and prepare vocationally. Nowhere else do you find such a special combination of robust and passionate theology applied to all walks of life. I'm thrilled to be part of the chapter God is writing worldwide through the Regent community.
—Rene Breuel
Mark Noll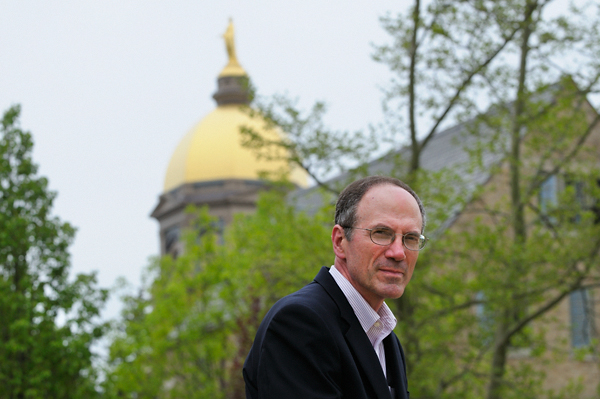 Dr. Noll is a leading church historian. He recently retired as the Francis A. McAnaney Professor of History at the University of Notre Dame, having previously served as Professor of History and Theological Studies at Wheaton College. He has taught courses on American religious history, world Christianity, Reformation theology, Puritanism, historiography, nineteenth-century British evangelicalism, and American intellectual history.
Dr. Noll has written and edited numerous books, including The Scandal of the Evangelical Mind (Eerdmans, 1994) and, more recently, In the Beginning Was the Word: The Bible in American Public Life (OUP, 2015). In 2006 he received the National Endowment for the Humanities medal at the White House. Dr. Noll currently lives in South Bend, Indiana, with his wife, Maggie.
"It has been my privilege to teach summer school at Regent just about every other year since 1990. I have also enjoyed a few visits during term time as well. These experiences have left two general impressions. First, Regent has steadily maintained an evangelical identity that is intellectually rigorous, spiritually compelling, and intentionally irenic. Second, it has served an international student body bringing the opportunities and challenges of the entire world to 5800 University Boulevard. And a bonus third: Regent has supported one of the very best bookstores in all of North America!"
—Mark Noll