2023
Summer Programs
Refresh & Renew
Every year, a vibrant community of summer learners joins us from around the world to learn, grow, and go deeper together with a world-class theological education. Many tell us it's the highlight of their year. Now that we're offering nearly all our courses both onsite and online, get ready for Summer 2023 to be the highlight of yours!
Browse Summer 2023 Courses
Meet our Featured Faculty
Genevieve Walker
MATS student
"
Regent's a place where people really delve into theology and ask the tough questions, but also bring in the practical side. I can see how God is shaping my vocation through this experience. What felt like all these individual threads of my life, God's weaving them together here."
Summer Events at Regent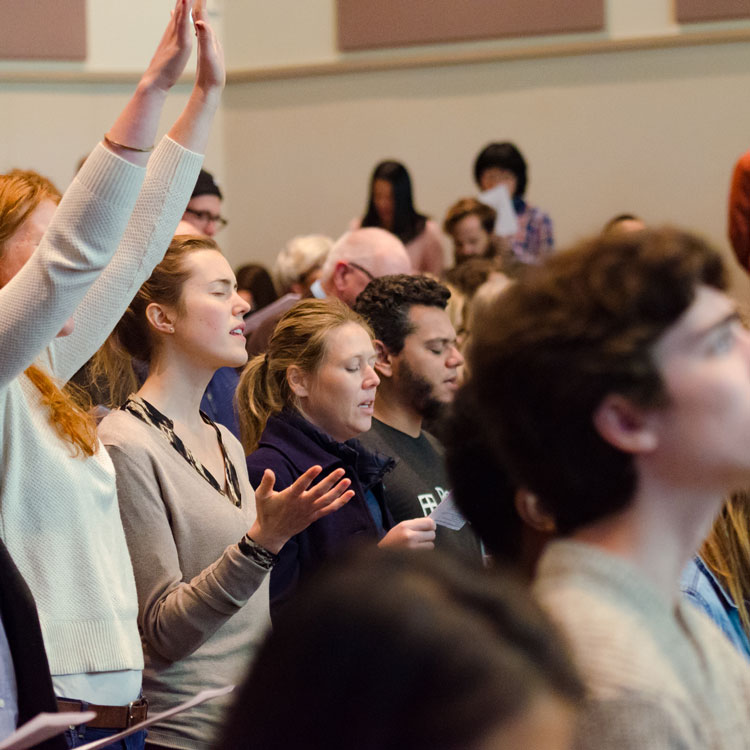 Chapel
A weekly spiritual practice at Regent that draws students, faculty, staff, and the wider community together into dynamic and diverse expressions of worship.
Evening Lectures
Free public lectures presented by summer faculty that explore an expansive range of topics such as Scripture, literature, history, theology, art, and culture.
Pastor's Gathering
An annual gathering for pastors and church leaders to fellowship, learn, refresh, and discern new invitations from the Holy Spirit.
"
What I love about Regent is that it's a place for people who have questions about their ordinary lives. Not just academic theological questions, but questions about what it means to live the good life or be faithful. Not just a space for heady conversations but a place to wrestle with faith and a place where they can belong." —
Vivian Lee
(MATS student)