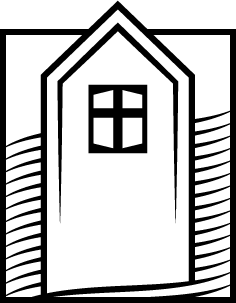 About Summer Programs
Frequently Asked Questions
This year, nearly all of Regent's summer courses will be accessible online. Below you'll find answers to our most frequently asked questions.
---
How much does it cost to take a Summer Programs course?
A complete outline of tuition and fees can be found in the Student Contract, here.
---
Can I complete a graduate program through Summer Programs?
Yes. Our Graduate Diploma in Christian Studies can be completed entirely through Summer Programs. To complete our master's degrees, including our Master of Divinity and Master of Arts in Theological Studies, students are generally required to attend some courses during the regular academic year.
---
Do I have to be admitted to Regent to take a Summer Programs course?
No. You can take up to 12 credits at Regent College before you are admitted to one of our graduate programs. You can learn more on our Policies page.
---
Can I study at Regent if I don't have an undergraduate degree?
If you are 23 years of age or older, you can study at Regent even without an undergraduate degree. Depending on your age and educational background, you may be able to take courses for credit or you may be limited to auditing courses. You can learn more on our Policies page.
---
Are courses online or in-person this summer?
All Summer 2021 courses are available online, allowing students to join us from anywhere in the world.
If circumstances permit, we hope to provide local students with an on-campus option for several courses in our Summer Session (June 21–July 30). Please check individual course pages to determine whether your course of choice may include an on-campus option.
In addition to our live online and on-campus courses, Regent will also be offering a range of asynchronous distance education offerings.
In addition to our live online and on-campus courses, Regent will also be offering a range of asynchronous distance education offerings.
---
What should I expect if I want to attend a course in person?
If you are interested in attending class on campus, you must indicate your preference for on-campus instruction when you register. This option will be included in the registration process. In order to safeguard the health of all people using the college building, Regent has developed a number of safety protocols including mandatory masking and physical distancing. These protocols are subject to change as we respond to new data and shifting provincial regulations. For current information regarding Regent's COVID-19 protocols, visit the College's webpage.
---
What about Summer Events such as Chapels and Evening Public Lectures?
Summer Events will continue online. Chapels, public lectures, book launches, and other events such as Together At Midday will take place over Zoom and Youtube.
---
How do I access live online courses?
Live online classes will be conducted through Zoom. Zoom allows for live, synchronous teaching, which means that you will be watching and interacting with your instructor and classmates in real time. Course materials, syllabi, and short readings will be available on Moodle. Please visit our Online Class site for all your technological questions about online courses.
---
All my classes are online. Why am I charged the U-Pass fees and how can I opt out?
We understand that some students do not feel the necessity of the U-Pass since classes are online. However, participation in the U-Pass program is mandatory because the success of the program relies on bulk purchases so that students can pay the monthly pass at a significant discount ($43.35 vs. $177). By having everyone contribute together towards the U-Pass, all students can enjoy highly subsidized and accessible public transportation.

Students who live outside of Metro Vancouver can apply for exemption from the U-Pass fee. You must submit the exemption form before the deadline in order to get a refund. Please refer to the AMS U-Pass website for detailed information, deadlines, and opt-out instructions.
DEADLINE TO APPLY FOR THE AMS U-PASS EXEMPTION:
If you are registered in both terms and would like an exemption for May-August U-Pass: May 25, 2021
If you are registered in Term 1 and would like an exemption for May-June U-Pass: May 25, 2021
If you are registered in Term 2 and would like an exemption for July-August U-Pass: July 25, 2021
Click this link here to apply for the exemption online. Please enter your Regent ID (6 or fewer digits) under Student Number on the form and submit only once.
---
Will I be able to talk to my instructor and classmates?
Yes. Zoom allows for two-way interaction, which means that you will be able to interact with your instructor and classmates, ask questions, and participate in class discussion.
---
What if I am not able to attend the live sessions?
This year's summer courses are designed to be experienced live online, so we strongly encourage students to participate in the live online class; however, most of this year's summer courses will also be recorded. The recording of each course lecture will be made available on the course Moodle page shortly after the lecture and will remain for a period of 48 hours. If you have questions about the content of the lectures, you should email questions to the course instructor as soon as you have viewed the class recording.
Courses that will not be recorded include all intensive Hebrew and Greek courses as well as our 700-level seminar (LANG 510, 511, 550, & 551, INDS 509, and APPL/INDS 721). Students taking these courses must attend the live sessions as active in-class participation is necessary in order to obtain a passing grade.
---
How do I get the readings for my courses?
Most books required for summer courses can be purchased online from the Regent Bookstore. Some are also available as e-resources through Regent's Allison Library. Required readings consisting of articles or excerpts will be available on the Moodle page for each course. We encourage you to register early so you have plenty of time to review course materials and prepare before classes begin.
---
What's the difference between regular distance education courses and live online courses?
Live online courses take place in a digital classroom with real time instruction and opportunities for face-to-face interaction with your instructor and classmates. Classes run for 1–2 weeks (3 weeks for language courses). Students are encouraged to complete the course reading before classes begin. Most other coursework is completed after classes end, although some courses require students to complete daily assignments while classes are in session.
Regent's regular distance education courses consist of a series of pre-recorded lectures and online interaction. These courses do not typically include live interaction between the instructor and the class, but they do include online interaction via written text on a weekly basis. Assignment deadlines vary, but students generally have six months to complete the course.
---
Do Summer Programs courses count as distance education (DE) courses? And how might this impact my student loan?
Yes, these are technically distance education courses. However, some of the usual limitations on distance education do not apply to these live online summer courses:
Distance Education Credit Limits: In ordinary circumstances, Regent College places a limit on how many credit hours students can take by distance education. However, that policy has been suspended until the end of the 2021–2022 academic year. This means that all courses this summer will be considered as on-campus courses even though they are offered online.

Distance Education and US Student Loans: Students receiving US student loans are subject to various restrictions relating to distance education. However, in 2020 the US federal government passed temporary legislation allowing American students to take classes online from a foreign school (like Regent College) during the COVID-19 emergency as long as those courses would normally be offered on campus. This does not apply to Regent's regular distance education courses because they are not normally offered on campus. American students should be attentive to any updates from the US government regarding changes in student loan policies.

Distance Education and Canadian Student Loans: If you have received a Canadian student loan for the 2020–2021 school year, there are no restrictions on you taking additional courses via distance education in the summer. Note, however, that Regent's summer courses are not eligible for Canadian student loans.
---
I am American and I thought there were some restrictions on distance education in specific states. Are those still in place?
Not right now. Normally, Regent College cannot offer distance education courses to residents of states where the college has not received specific authorization to do so. During the present state of emergency, however, this restriction has been suspended. This means that residents of the United States may take both live online courses and regular distance education courses from Regent regardless of where they are residing in the US, providing they have not taken out US student loans.