Remembering Larry Hurtado
December 19, 2019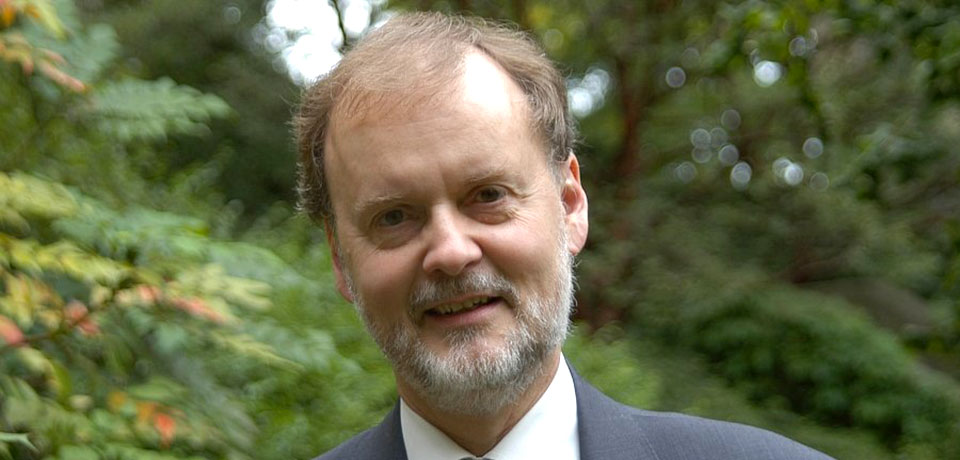 Larry epitomized for me Regent's mission to train lay men and women through a solid biblical and theological education for their work in the marketplace.
Regent College is deeply saddened by the loss of Dr. Larry Hurtado, who passed away on November 25, 2019.
Larry Hurtado, a leading New Testament scholar, began his academic career teaching at Regent from 1975 to 1978. He went on to serve in the Department of Religion at the University of Manitoba, where he served as founder and Director of the Institute for the Humanities. In 1996 he was appointed Professor of New Testament Language, Literature, and Theology at the University of Edinburgh, where he went on to serve as Head of the School of Divinity and founder and Director of the Centre for the Study of Christian Origins.
Dr. Hurtado was a leading expert on early Christian devotion to Jesus, known around the world for his careful and trailblazing work on worship in the early church. Paul Spilsbury, Academic Dean and Professor of New Testament at Regent College, paid tribute to his lasting impact:
"I was privileged to meet Larry while studying at Cambridge. His insight into early Christian worship was remarkable. I personally have benefitted greatly from his deep insight into ancient Christianity and the origins of Christian devotion to Jesus, and I know that his valuable books will continue to serve scholars around the world. His death is a significant loss to the world of Christian scholarship."
Dr. Hurtado had an important influence not only on the world of New Testament scholarship, but on the lives of his students. Christianity Today published a tribute by Dr. Holly J. Carey, which recalls Dr. Hurtado's genuine interest in and hospitality toward his students.
Dr. Stephen Pattee, who studied under Dr. Hurtado at Regent, was profoundly affected by the experience. He recalls:
"Larry only taught at Regent from 1975 to 1978, but his time at the College happened to coincide with the two years I was in residence. He was instrumental in shaping my love for scripture, Pauline studies in particular, and the integration of my scholarship with my faith.
"He was a gifted teacher, whether it was introductory Greek, first year Biblical Theology team-taught with Carl Armerding, or his Christology seminar. All of his classes were life-changing experiences, but the seminar was especially significant for me: the two papers I wrote formed the foundation for my MCS thesis, which Larry supervised, and which set me on the path for future doctoral studies.
"A look at Larry's bibliography shows that his scholarship was prodigious, both broad and deep. Reviewers across the theological spectrum highly respected his contributions. I especially enjoyed and benefited from his blog, which he continued until his death and which demonstrated his love for dialogue and an uncompromising demand that arguments be grounded in solid evidence.
"But I also have fond memories that went beyond his classroom teaching. My roommates and I enjoyed an informal dinner with him in our basement apartment. His chapel talks revealed the depth of his personal faith journey and struggle to integrate his scholarship and pastoral concerns. He was always willing to talk after class, in the hallways, or in his office. I even met my future wife, Deb (DipCS '76), on the first day of his Greek class!"
"In many ways, Larry epitomized for me Regent's mission to train lay men and women through a solid biblical and theological education for their work in the marketplace. He will be sorely missed."
Please join us in gratitude for Dr. Hurtado's remarkable life and in prayer for his family.