The January Intensive at Regent: one more opportunity for you to learn on a more flexible schedule.
In the first week of January, before the official start of the Winter term, we offer a number of intensive one-week courses. These courses are designed to give students more flexibility in planning their timetable.
The courses are also available for individuals who are not Regent College students, but would like to take courses that are relevant to their professional lives.
---
Register
Registration for the January 2018 term opens in fall 2017 and closes on January 3, 2018. Late registrations will be accepted until January 6, 2018, for an additional fee. If you have a Regent Login, you can register online using our student registration system, REGIS.
For more information about registration, course fees, taking a course for credit or for audit, please contact registration@regent-college.edu, 604.221.3370.
---
January Term 2018 Offerings
Biblical and Theological Foundations for Mission (APPL 515 / BIBL 515)
Mark Glanville
Wed Jan 3–Sat Jan 6, 1:30–5:30 pm
1 or 2 credits
Many contemporary 'missional church' discussions have led either to creative practices without deep theological roots or to rigorous theology that lacks freedom to experiment with missional practices. This course will unfold a missional reading of Scripture that inspires deeply-rooted, creative leadership. We will trace the missional arc of Scripture and bring alive the original missional contexts in the biblical law, prophets, wisdom literature, gospels, and Pauline epistles. Using this exegetical approach, we will trace the contours of a missional theology, examining how this lens enlivens our doctrines of God, the Spirit, and the church. Through workshops and discussion we will imagine a fresh missional ecclesiology. We will ask how the missional core of the biblical narrative informs the church's cultural engagement—locally, globally, personally, and structurally—and what practices can form and sustain the deep engagement of a missional community. Read more.
Paul's Gospel of Peace: Soundings in the Letter to the Romans (BIBL 557)
Paul Spilsbury
Wed Jan 3–Sat Jan 6, 8:30 am–12:30 pm
1 or 2 credits
In a world often scarred by alienation and strife, the Apostle Paul spoke a message of peace: peace with God, and peace with one another. This course will engage with Paul's creative and powerful thought by looking at key passages and themes within his most influential letter. In this letter the apostle exposes the roots of the human dilemma and reveals the path to a restored relationship with God and with our fellow human beings. The course will also invite reflection on the profound relevance of Paul's insights for a flourishing life of faith today. Read more.
Business Ethics (INDS 5-- / APPL 5--)
Alec Hill
Wed Jan 3–Sat Jan 6, 8:30 am–12:30 pm
1 credit
Utilizing Alec Hill's book Just Business: Christian Ethics in the Marketplace, this course will focus on a variety of ethical topics such as marketing, agency, discrimination, informed consent, privacy, concealment, property, environment, and international business. It is premised on the notion that all human conduct—including that in the marketplace—should emulate the holy-just-loving character of God.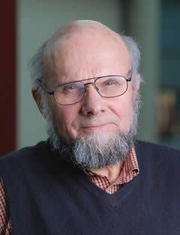 The World as Word: The Poetry of Gerard Manley Hopkins
Loren Wilkinson
PLEASE NOTE: This class has been cancelled. Our apologies for any inconvenience.