The January Intensive at Regent: one more opportunity for you to learn on a more flexible schedule.
In the first week of January, before the official start of the Winter term, we offer a number of intensive one-week courses. These courses are designed to give students more flexibility in planning their timetable.
The courses are also available for individuals who are not Regent College students but would like to take courses that are relevant to their professional lives.
---
Register
Registration for the January 2019 term opens in November 2018 and closes on January 3, 2019. If you have a Regent Login, you can register online using our student registration system, REGIS. If you would like to register after January 3rd you will need to come into reception.
For more information about registration, course fees, taking a course for credit or for audit, please contact registration@regent-college.edu, 604.221.3370.
---
January Term 2019 Offerings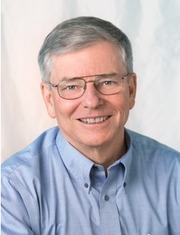 The Sermon on the Mount (BIBL 524)
Darrell Johnson
Mon Jan 7–Fri Jan 11
1 or 2 credits
What are we to make of the collection of sayings in Matthew 5-7 we call "The Sermon on the Mount"? Some have argued that Jesus' words describe the eschatological Kingdom of God and are not to be lived in this present era. In this course we will work with the pre-supposition that "the Sermon on the Mount" naturally flows from Jesus' first announcement of the Gospel of God, "Repent, for the kingdom of the heavens has come near" (Matthew 4:17). This course is, therefore, an exegetical, hermeneutical, theological, spiritual grappling with how Jesus' words are lived out in this and any age. Read more.
---
The Book of Revelation (BIBL 579)
Paul Spilsbury
Mon Jan 7–Fri Jan 11
1 or 2 credits
Course description forthcoming.
---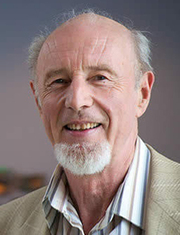 Everyday Spirituality (INDS 578)
Paul Stevens
Mon Jan 7–Fri Jan 11
1 or 2 credits
It is widely recognized that the theological task has yielded to the needs of the professional Christian worker, and that spirituality has historically been associated with monastic movements, retreat centres, and people not engaged deeply with the normal pressures of life in secular society. This course will address the biblical emphasis of everyday, vocational holiness, providing both a theological foundation for the ministry of the ordinary Christian and a spiritual motivation. Developing a Christian lifestyle involves much more than being faithful in devotional and church activities. In this course we will consider our mentalities, pressures, environments, and Christian patterns of response. Read more.
---