Grow in wisdom as you weave together theological insight, critical cultural analysis, and practical leadership training.
The Master of Arts in Leadership, Theology & Society is a two-year, cohort-based program designed to enable you to remain in your workplace while developing your leadership abilities.
Your experience in the MALTS program will be:
Transformative: Cultivate a practice of ethical leadership driven by a vision of human dignity, the flourishing of creation, and the common good.
Thoughtful: Build critical awareness of the ways in which culture, theology, and the biblical narrative inform effective leadership.
Practical: Hone essential leadership skills such as making difficult decisions, managing groups, managing conflict, and mentoring.
Unique: Experience an innovative, cohort-based learning model combining intensive on-campus classes with Workplace Integration, one-on-one mentorship, and a Capstone Project tailored to your vocation.
Flexible: Learn in intensive two-week segments; substantially enhance your leadership competence without leaving your career.
---
---
"We are made to work. God . . . gave us a mandate to go out and create culture with all the wonderful resources of this world. . . . There is a wonderful sense of living out our humanity when we are using our gifts to the benefit of the world we live in, using our gifts to God's glory."
Katherine Alsdorf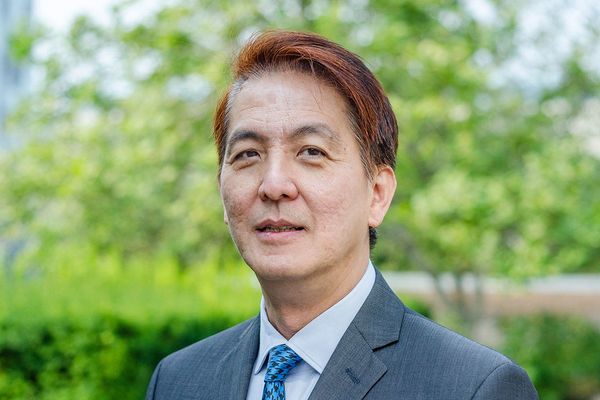 "A lot of training in management and leadership starts with technique and isolates the person. MALTS is not just a leadership program: it's a program of self-development. When you're more aware as a person, you're more effective as a leader."
Clive Lim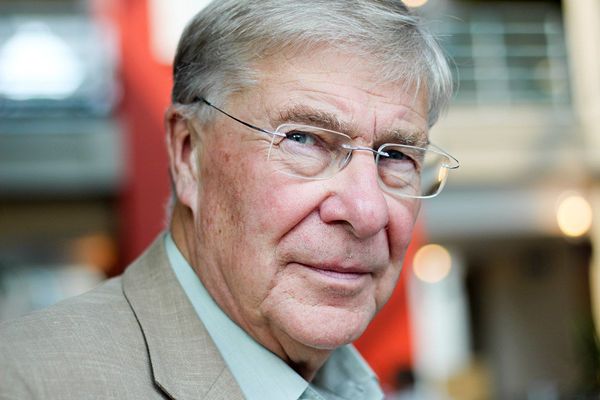 "Leaders in any context need to stand back and reflect on experience in order to grow their leadership capacity and resilience."
Peter Shaw
---
Students who pursue this degree typically...
Are interested in leading creatively, thoughtfully, and redemptively in their vocational sphere.
Are working professionals considering an executive leadership program.
Are seeking to understand how they can serve the common good as they continue serving their organization.
Enjoy learning alongside other students with a wide range of backgrounds, cultures, ages, and leadership experience.
---
Degree Structure
The Master of Arts in Leadership, Theology, and Society is a two-year, cohort-based degree designed to enable participants to remain in their current workplace while developing their leadership abilities. The MALTS degree's 36 credit hours include:
Eight on-campus courses, delivered through four intensive two-week residences at Regent College in Vancouver, BC.
A 24-month Workplace Integration, in which you will be mentored and will have an opportunity to reflect on and develop your leadership abilities.
A Capstone Project, in which you will apply your learning from the program to a situation in your own workplace and reflect theologically on that experience.
A week-long Capstone Retreat, where you will gather to share your Capstone Projects and celebrate the conclusion of the program.
The tuition for the MALTS degree is $29,000 CDN ($1,000 deposit plus four installments of $7,000). This amount includes all courses as well as the cost of the week-long Capstone Retreat (including accommodation and meals). For more information on program costs and payment, see the Program FAQ page.
Degree Requirements
All students take eight MALTS courses together with their assigned cohort (see FAQ for exceptions). These courses comprise an interdisciplinary approach, examining leadership through the lenses of biblical, historical, and applied theology.
Additionally, students take part in a two-year Workplace Integration and are paired with a mentor with whom they discuss the ongoing integration and application of their MALTS coursework within the context of their own workplace.
Finally, students complete a Capstone Project. This project leads students to blend theological reflection with creative expression as they develop solutions for their particular workplace (e.g.,teaching curriculum, business plan, policy paper, healthcare protocol, etc.).
The cohort-based design of the MALTS program provides important opportunities for students and faculty to build relationships within the context of courses, retreats, meals, and online conversations. All students are accordingly required to participate fully in every aspect of the program.
| Course | Credit Hours |
| --- | --- |
| Old Testament Foundations (BIBL 501) | 3 |
| New Testament Foundations (BIBL 502) | 3 |
| Transforming Leadership (INDS 615) | 3 |
| Theology and Spirituality of Work (INDS 632) | 3 |
| Theology and Leadership (THEO 625) | 3 |
| The Effective Leader (APPL 618) | 3 |
| Models of Public Engagement (HIST 607) | 3 |
| The Wise Leader (INDS 618) | 3 |
| Workplace Integration: Year A (APPL 685) | 3 |
| Workplace Integration: Year B (APPL 686) | 3 |
| Capstone Project (APPL 785) | 6 |
| Total | 36 |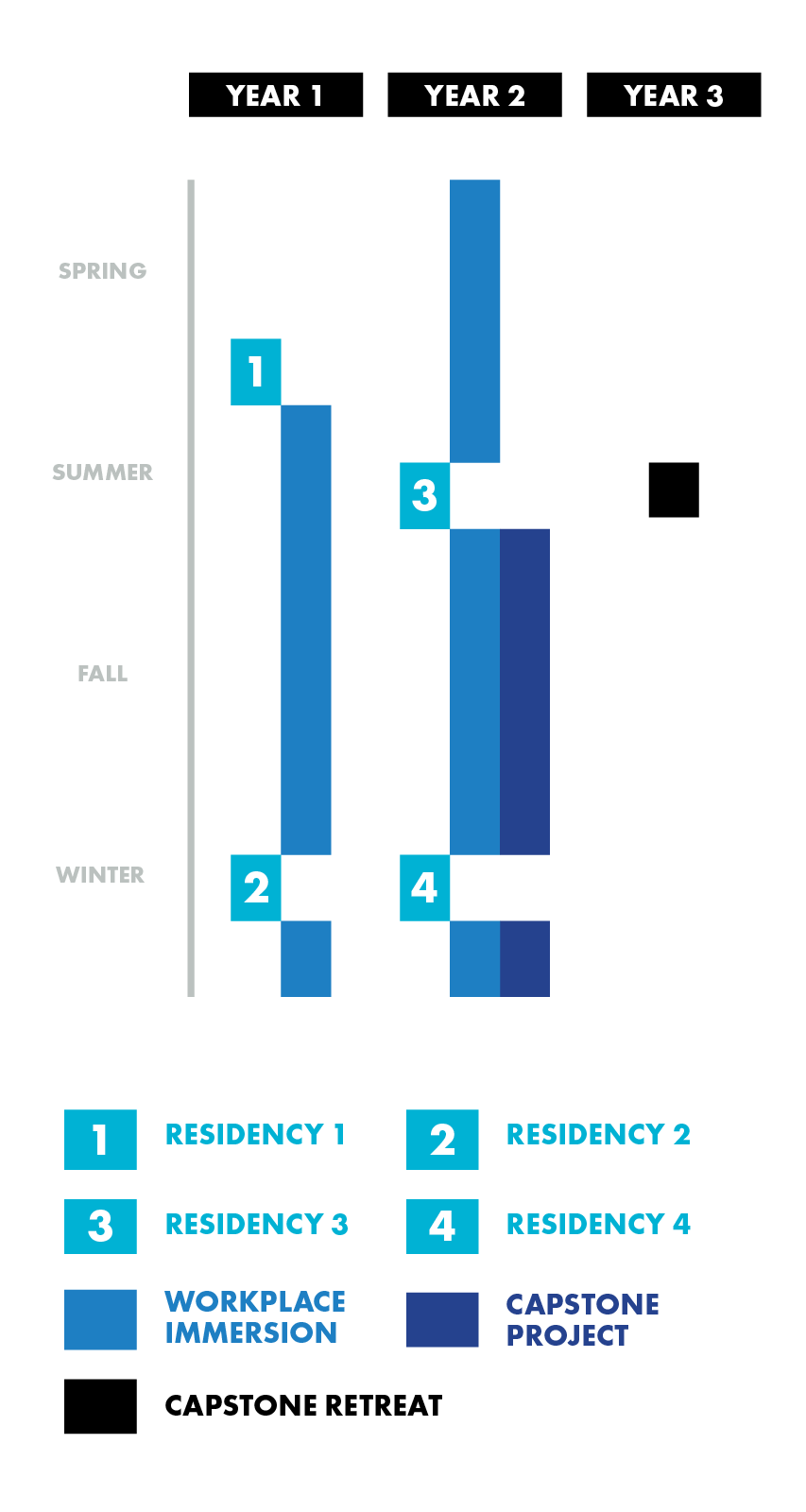 ---
Dates: 2024 Incoming Cohort
RESIDENCY 1 MAY 13–24
2024
OLD TESTAMENT FOUNDATIONS
Matthew Lynch
LEADERSHIP, THEOLOGY & SOCIETY
Jeff Greenman and David Robinson
RESIDENCY 2 JAN 6–17
2025
THEOLOGY AND LEADERSHIP
Jeff Greenman and Cherith Fee Nordling
THEOLOGY & SPIRITUALITY OF WORK
Katherine Alsdorf and Alvin Ung
RESIDENCY 3 MAY 26–JUN 6
2025
NEW TESTAMENT FOUNDATIONS
Mariam Kovalishyn
THE EFFECTIVE LEADER
Peter Shaw
RESIDENCY 4 JAN 5–16
2026
MODELS OF PUBLIC ENGAGEMENT
Iwan and Amanda Russell-Jones
THE WISE LEADER
Alec Hill and Uli Chi
CAPSTONE RETREAT
JUNE 2026
---
Application Requirements
Your application must show us that you have the experience and the skills necessary to complete graduate-level academic work.
This usually means that you have completed a bachelor's degree with a GPA of at least 2.8 (out of 4). However, we will consider your application if you are at least 28 years old and you can demonstrate that your vocational, educational, or life experience is equivalent to a university degree.
Additionally, admission to the MALTS program requires five years of full-time work experience (or equivalent) in which you have had leadership responsibilities or which points toward potential leadership responsibilities in the future. The program is designed so that you will fulfil various assignments within the context of your current employment (whether paid or as a volunteer).
For documents and more information about the application process, visit our Admission Requirements page.
---
Application Deadlines
We operate a staged admissions process with four rounds. Anticipated decision dates for each round are outlined in the table below. Please note that an application will not be considered within a round unless we have received the complete application, including all supporting documents, by 11:59 pm on the relevant deadline.
| | | |
| --- | --- | --- |
| | Submission deadline: | Anticipated decision date: |
| ROUND 1 | September 15, 2023 | November 17, 2023 |
| ROUND 2 | November 1, 2023 | January 19, 2024 |
| ROUND 3 | January 5, 2024 | March 1, 2024 |
| ROUND 4 | February 2, 2024 | April 1, 2024 |

International students should submit their applications in the first two rounds in order to have enough time to obtain a study permit. Applications within each round will be reviewed in the order in which they were received, taking into consideration applicants' qualifications and objectives, as well as the goals of the program. In the event that the cohort fills before all rounds are complete, qualified applicants from the later rounds will be placed on a waitlist.
We recommend that you submit your completed application form as early as possible in order to ensure time to make arrangements for finances, work, and travel.
---
Next Steps
Is this right for you?

Visit choose your program

Learn More

Have questions?

Ask an Admissions Counsellor

Learn More

Ready to apply?

Start your application today!

Learn More