Free Download of ReFrame Series Now Available
October 10, 2019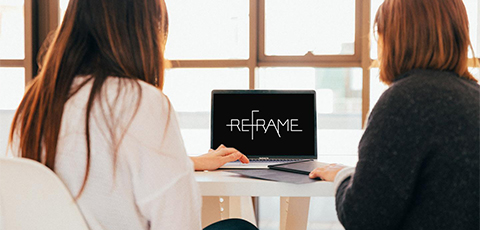 We believe now is the right stage in ReFrame's lifecycle to shift to offering free digital access.
Regent College is pleased to announce that the ReFrame video series is now available to download free of charge.
Providing the whole gospel to the whole world is what ReFrame has always been about. The video course was birthed in 2014 after years of dreaming, planning, piloting, and production. Since then, ReFrame has added subtitles in 6 languages, serving an estimated 30,000 people in over 80 countries.
Over the past five years, we've received stories of transformation spanning six continents. Individuals and churches from different cities, cultures, language groups, and denominations report that they encountered Christ in a fresh way through ReFrame, gaining an understanding that the good news of the gospel really is for every square inch of life.
As we move into this next stage of ReFrame's lifecycle, we are deeply grateful for those who have purchased ReFrame, partnered with us, advocated for ReFrame, and become dear friends in common mission over the past four and a half years. Without your purchases, financial support, advocacy, and friendship, we would not be able to make this shift––and ReFrame's impact would not be what it is today.
All are welcome to both stream and download the course for free at the ReFrame website. We hope and trust that this shift will continue to extend ReFrame's reach, putting the course into the hands of as many people as possible.
The free streaming and downloads are not limited to the English version: Spanish, French, Traditional Chinese, Korean, Brazilian Portuguese, and English subtitled versions are also available, with guidebooks available for download in several languages. DVDs and physical guidebooks will be available for order and purchase through the Regent College Bookstore's audio site.
Looking for small group resources? Curious about how you can integrate faith into all of life? Check out ReFrame at reframecourse.com.