Regent Receives Outpouring of Support
June 10, 2020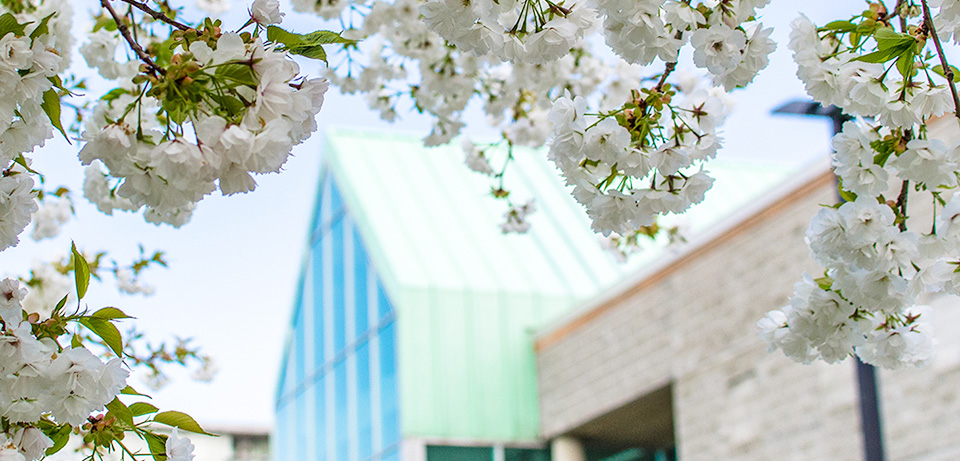 we were simply floored by the generosity we experienced from Regent's supporters.
In this reflection, President Jeff Greenman gives thanks for the abundant support shown to the College in a time of upheaval and unpredictability.
---
The 2019/20 academic and fiscal years did not end the way I anticipated. I certainly did not anticipate what the world would look like as April 30 approached.
I also did not anticipate the incredible outpouring of support, encouragement, and tangible assistance that flowed into the Regent community this spring. I think I speak for all my faculty and staff colleagues when I say we were simply floored by the generosity we experienced from Regent's supporters. We received it as pure grace.
Thanks to God's marvelous provision through the generosity of donors, I am delighted to announce that Regent finished our most recent fiscal year in the black. This marks the fifth straight year that Regent has maintained a balanced budget, and I am filled with gratitude that we were able to meet this goal despite the unprecedented disruptions of the past few months.
Of course, it's not actually accurate to say that we met this goal. It was God who provided the necessary funds, and he did so through Regent's incredible donor community.
In less than two weeks at the end of April, Regent received over $175,000 in donations. This included gifts from more than 200 individual donors. That cohort was wonderfully representative of what we witnessed all year long from the nearly 1,200 individuals that make up the amazing Regent donor family.
The noteworthy thing about numbers like that is that every donation represents a sacrifice, even in the best of times. Every gift to Regent represents a sacrifice of funds, of other choices that could be made, of other opportunities that could be pursued. Given the present global crisis, I am more acutely aware than ever that every gift is in some sense a sacrifice of economic security. None of us at Regent ever take any of that lightly, but suffice to say, the gifts Regent has received in recent months mean all the more to me for the fact that they were given at this particular moment in history.
Time and space forbid me to describe all the practical ways in which donor generosity makes it possible for Regent's work to continue—from supporting dozens of esteemed guest professors in our Summer Programs, to paying for the premium Zoom accounts that make online courses possible. So, let me tell you what I most appreciate about the generosity shown to Regent over the past three months.
This generosity represents an affirmation of how much Regent's mission matters in an unpredictable world.
What a glorious encouragement! The generosity extended to Regent in this time of crisis offers assurance that the work of theological education—the work of enabling God's people to know God better, living with courage and hope—matters. We've heard from a number of you who have said to us: when life is difficult, the future is uncertain, and humanity is confronted with the unknown, that's when Regent's ministry is more relevant and important than ever.
We're now just over a month into the 2020/21 academic year, and I have seen this affirmation echoed in countless ways. The importance of Regent's mission is reflected in our faculty's willingness to teach in new ways so that learning can continue. It's there in our staff's perseverance and creativity as they keep the College running smoothly in constantly changing circumstances. And it's abundantly present in the gratitude and joy being expressed by spring and summer students as they gather in virtual classrooms from their homes around the world.
On behalf of the whole Regent community, thank you so much to everyone who has supported us through prayer, encouragement, and financial assistance this past year. We could not continue without you. Thanks be to God!
We continue to be in prayer for the whole Regent community. If there are specific ways in which we can uphold you in prayer, please email me at: [email protected].
Lastly, we will need your help again this upcoming academic year. If you would like to support Regent's ongoing mission, please visit rgnt.net/give.