Fall 2020 Courses Move Online
June 05, 2020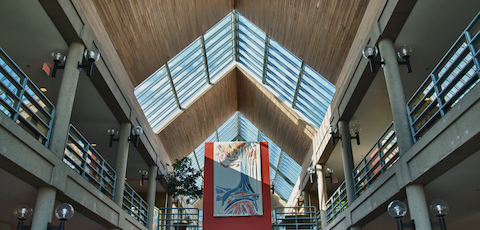 Regent's commitments have not changed: community, spiritual formation, and embodied learning are still at the heart of what we do.
On Wednesday, May 27, Regent College President Jeffrey Greenman informed Regent College's students that all Fall 2020 courses will be offered exclusively online. The announcement comes as post-secondary institutions in Canada and around the world are grappling with the challenges posed by Covid-19.
President Greenman acknowledged the weight of the decision:
"This was a difficult decision. Students, staff, and faculty all feel the loss of the in-person communal working and learning that Regent values so deeply.
"However, we believe that this is the best way to step forward into our current realities––both to guard the safety of our students and employees and to ensure that our global student body can continue to access a high-quality, uninterrupted learning experience this fall.
"I want to emphasize that Regent's commitments have not changed. Community, excellence, and integration are still at the heart of what we do. While this temporary change in learning modes poses challenges, it also provides an opportunity to explore creative ways of living into our mission in this unusual time. We look forward to seeing how God leads and equips our community this fall."
Staff and faculty continue to weigh other aspects of Regent College's operations. On June 4 the Allison Library made a first step toward restoring access to print materials, introducing a scanning service for students, staff, and faculty. The Dean of Students Office is actively exploring opportunities for community-building in the Fall 2020 term, examining the range of options available in light of provincial health regulations. The College is also adjusting policies to ensure that students can continue their theological studies through the 2020/2021 academic year, including the recent decision to lift the limit on distance education courses until August 2021.
No decision has been made regarding the Winter 2020 term.