Allison Library launches new book retrieval service during building closure
June 30, 2020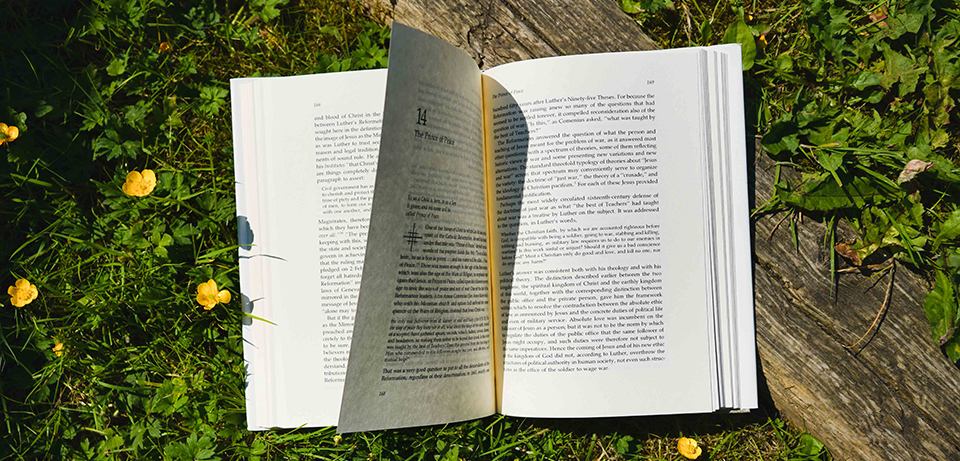 "I'm delighted to imagine our books getting off the shelves and into student hands once again."
The John Richard Allison Library is taking new steps to serve the Regent community. Although the College remains closed to the public, the library is reviving circulation via a book retrieval service.
Beginning on July 2, 2020, current Regent students, faculty, and staff will be able to use Regent's online catalogue to place holds on books and other items available at the Allison Library. Every Thursday, library staff and volunteers will retrieve the requested items from the stacks and deliver them to patrons at the southeast entrance to the College.
Library Director and Assistant Professor of the History of Christianity Dr. Cindy Aalders expressed her excitement about this new service.
"Three and a half months after we left Regent and the library in a COVID-19 rush, I'm very glad to introduce new services related to our print books. I'm delighted to imagine our books getting off the shelves and into student hands once again."
When patrons are finished with their items, the resources can be returned via a library bin accessible from outside the College. For the safety of all library patrons, books that are returned to the library will be quarantined before re-entering circulation.
The resumption of library circulation in modified form represents a significant step in Regent's efforts to preserve a high-quality academic experience while keeping the College community safe and healthy. Straightforward and ready access to library resources is a top priority for the College's COVID-19 Response Team.
Dr. Aalders and the library team are already working on their strategy for the Fall Term.
"We anticipate being able to provide greater access to the library beginning in September," she said. "Our plans remain contingent on public health guidelines, but, circumstances permitting, we hope this will include opportunities for students to reserve study space. Personally, I can't wait to return to our beautiful library and see Regent's students again."
For further updates from the Allison Library, keep an eye on its news feed. Book fans may also enjoy the library team's Facebook page, which mixes helpful resources and recommendations with a healthy dash of bibliophilic whimsy.
Note for library patrons: All items currently checked out from the Allison Library are now due on July 31, 2020. Patrons are asked to return materials via the library return bin, accessible near the College's southeast entrance. Students and community members who are leaving the Vancouver area in the near future can return items beginning on July 6. To avoid overflow, other patrons are asked to wait to return their items on or after July 13.