Lamenting Injustice
June 04, 2020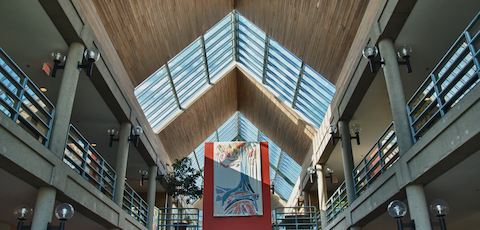 At Regent College, we reject racism in all of its forms as antithetical to the Kingdom of God. While we recognize our imperfection, we continually strive to embody a community in which all people are welcome.
We reiterate our commitment to the values expressed in our Global Mission Statement, including the following:


ETHOS
Regent College, as a Christian academic community, takes relationships seriously, seeking to understand and live them in light of our biblical and theological commitments. We want to embrace the vast implications of being the "new humanity in Christ," including how we treat gender, ethnic, racial, denominational and theological differences (cf. Galatians 3:28). Regent College welcomes students as varied as the whole people of God and seeks to create an environment in which all students feel safe to engage in courteous and respectful conversation in the pursuit of truth, as we seek to be formed and reformed by the Scriptures. The College welcomes and actively pursues qualified faculty reflective of this commitment.
VALUES
…We value the energy and insight that come from bringing together women and men of different denominational traditions, from different ethnic and national backgrounds, and with very different vocational goals in view. We view the tensions such diversity creates as healthy and positive, for they provide us with the opportunity to learn courtesy and to experience something of the breadth and depth of God's kingdom. Our diversity also encourages us to celebrate our oneness in Christ and to seek to manifest an allegiance to Christ that transcends our membership in and loyalty to human communities. The particular place and space that the College occupies is not incidental to the College's mission. Our relatively small, light-filled facility fosters personal interaction and face-to-face learning. And our location on the campus of a major university encourages us to work and think in the larger context of contemporary society and culture.

We are deeply grieved by the suffering and death of those, made in the image of God, who have borne the destructive weight of systemic racism, injustice, and violence––not only in the USA but also in Canada.
Lord, have mercy.
We lament and repent of inaction in the face of this pernicious evil and pray for ongoing conviction, repentance, and renewal.
Lord, have mercy.
As our God brings light to dark places, may we follow faithfully in prayerful, humble, and fearless pursuit of justice, peace, and healing.
Christ, have mercy.