Regent Receives Grant for Recasting of MDiv Program
June 28, 2021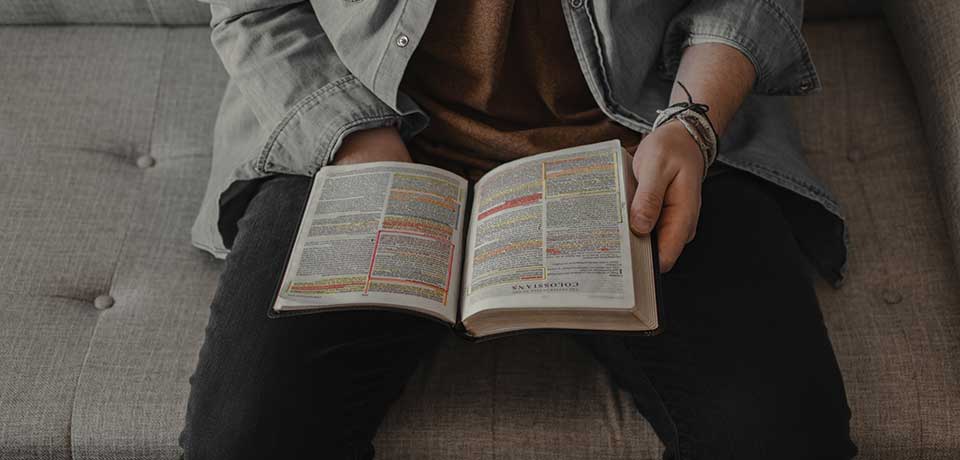 "This initial Pathways for Tomorrow grant has been a great gift to our team, providing vital support as we envision new opportunities for the MDiv program."
We are pleased to announce that Regent College has been awarded an initial grant of $50,000 USD from Lilly Endowment Inc. through its Pathways for Tomorrow Initiative. The aim of the Pathways for Tomorrow initiative is to help theological schools bolster pastoral education and financial strength in order to support long-term sustainability in theological education. This initial grant will provide funds to support visioning and strategic planning for the future of Regent's Master of Divinity program, focusing on "recasting the degree for greater missional effectiveness"––a top priority in the College's recent Strategic Plan.
Under the leadership of Dr. Paul Spilsbury, Academic Dean, the process will be spearheaded by Dr. Mark Glanville. Dr. Glanville was hired as Regent's Associate Professor of Pastoral Theology in 2020, a role that includes extensive responsibility for the MDiv program. In the past academic year, the College has already begun to reshape the program. New initiatives have included refreshing content for internship courses (Supervised Ministry A and B), hiring an MDiv Administrator to support the ongoing development of the program, introducing spiritual companionship for pastoral students, and partnering with local female pastors to provide mentorship for female MDiv students, to name just a few.
The initial grant will also support the development of a grant proposal for Pathways for Tomorrow Phase 2. That proposal will focus on programs that strengthen pastors' spiritual and personal formation and equip them to lead churches to engage with pressing cultural issues such as creation stewardship and mental wellness. The Regent Pathways team, led by Dr. Glanville and consisting of Regula Winzeler, Joshua Liem, and Audry Goertzen, will spend the summer months partnering with stakeholders to create and submit a Phase 2 proposal by early August 2021.
Reflecting on his hopes for the grant process, Dr. Glanville explained: "This initial Pathways for Tomorrow grant has been a great gift to our team, providing vital support as we envision new opportunities for the MDiv program. As we begin to prepare our Phase 2 proposal, our focus is to consider an approach to missional theological education that prepares leaders for our new post-Christian cultural reality. I believe God is calling us to nourish leaders who can shape missional communities that are seeking to live deeply and creatively into Christ's way, witnessing to their local neighbourhoods in life, word, and deed. This grant would provide vital and timely support, equipping Regent to assume a position of leadership in missional theological education."
Jeff Greenman, President of Regent College, noted: "The recasting of the MDiv program was identified as a major priority in the College's 2019 strategic planning process. We are grateful for the support this initial grant provides in our ongoing efforts to reshape the MDiv, as we respond to the needs of tomorrow's pastors and lay leaders."
As the team continues to work towards their Phase 2 proposal submission date, they ask for continued prayer as they creatively, thoughtfully, and boldly explore new avenues in line with Regent College's mission and values that will equip the pastors of tomorrow who choose Regent's MDiv program. Dr Greenman asks for our prayer: "Let's pray as a community, for the Lord's leading and for unity as we seek to refresh pastoral formation for this crucial period in the life of the church."