Board of Governors Renews Contract with Diane Stinton
June 22, 2021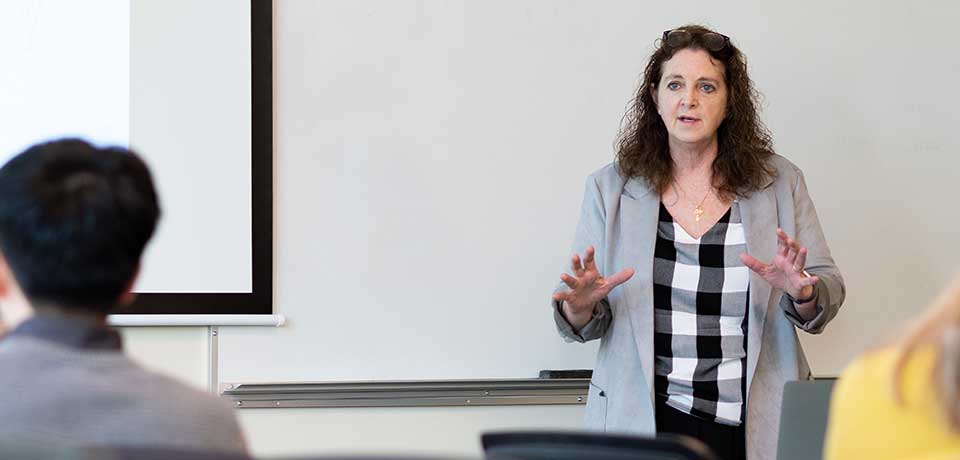 "Diane Stinton is a tremendous gift to Regent College. She embodies Regent's vision of the seamless integration of head, heart, and hands."
The Board of Governors of Regent College is pleased to announce that it has renewed the contract of Dr. Diane Stinton, Associate Professor of Mission Studies and Dean of Students, for another five-year term.
President Jeff Greenman commented, "Diane Stinton is a tremendous gift to Regent College. She embodies Regent's vision of the seamless integration of head, heart, and hands. She is an excellent scholar in the burgeoning field of World Christianity, bringing Regent into deeper knowledge of the riches and challenges of our sisters and brothers worldwide. Diane is also the warm heart of Regent, exemplifying deep care for student care and spiritual growth in her role as Dean of Students. And she is a teacher that has creatively led her students to experience the integration of theology, spirituality, and mission. I am delighted that she plays a key leadership role in our community."
Diane herself noted, "Regent is a vibrant, spacious place where God continues to form students in striking ways! I am truly honored and excited to continue teaching, engaging in scholarship, and fostering student experience for this next season."
Diane Stinton joined the Regent College faculty in 2010, specializes in the study of world Christianity, particularly in theological developments in the global South, and is the author of Jesus of Africa: Voices of Contemporary Christology and the editor of African Theology on the Way: Current Conversations. She also serves on the Executive of the International Association of Mission Studies and on the Editorial Board for African Theology Worldwide.