Generosity and Gratitude at the Close of 2020
February 08, 2021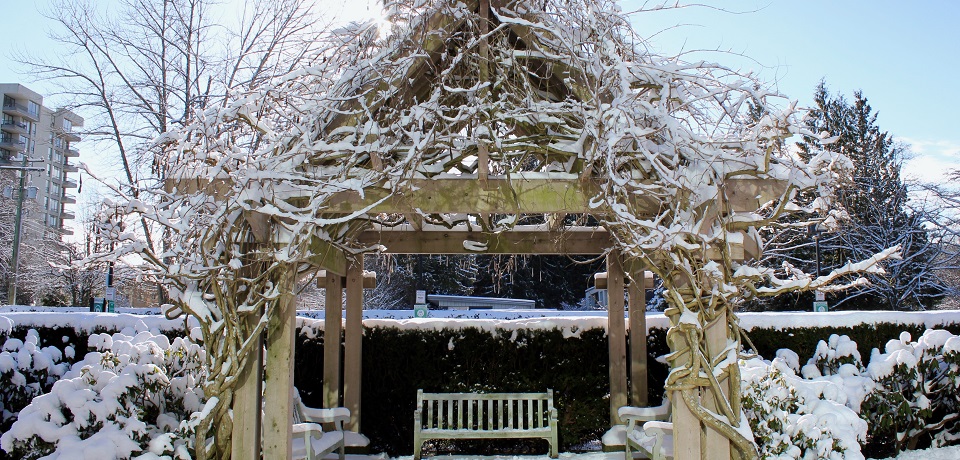 "I am awed by the way God worked through his people to provide for this community's needs."
As a long, surprising year came to an end in December 2020, there was one more surprise in store for the Regent community—a good surprise.
Regent went into the Christmas season hoping to raise $175,000 in support for the College's mission.
Regent's donors met that goal and kept right on going, ultimately donating over $275,000 in response to an invitation to make a year-end gift.
"I'm never surprised when the Regent community is generous," said Director of Advancement Richard Thompson. "But I have to admit that even I was a little surprised by just how generous folks were this year! We set a goal for our year-end appeal, and our donors surpassed it by $100,000. That's just amazing.
"I'm even more excited that we received donations from nearly 500 households this year-end. And over 50 of those were making their very first financial gift to Regent. We're truly rejoicing in the way God has provided for the College's mission through the partnership of so many wonderful friends."
The response to Regent's year-end appeal capped a year of incredible generosity, as alumni and friends around the world upheld the College community in countless large and small ways.
President Jeff Greenman noted the significance and impact of this outpouring of support, saying:
"I can't express how much it means to me that donors chose to support Regent's mission in this precarious time. I am humbled by their trust in the value of this community and its work, and awed by the way God has worked through his people to provide for this community's needs. Most of all, I am grateful. I'm grateful for the sacrifices these financial gifts represent. I'm grateful for the way this marvelous expression of generosity has lifted the spirits of my staff and faculty colleagues. Above all, I'm deeply grateful that this financial support will allow Regent to keep being Regent for our current and future students."
Jeff also expressed his gratitude for the support extended to Regent throughout the past year.
"On behalf of faculty, staff, students and the entire Regent community, I want to express a sincere thank you to everyone who gave of themselves to partner with Regent in 2020, whether through prayer, financial support, expressions of encouragement, or all of the above. We praise God for your partnership in pursuing God's mission."

Each year, Regent relies on donor generosity to cover about 30% of the College's income. If you'd like to support Regent's work in 2021, you can donate online here.