National Day for Truth and Reconciliation
September 27, 2021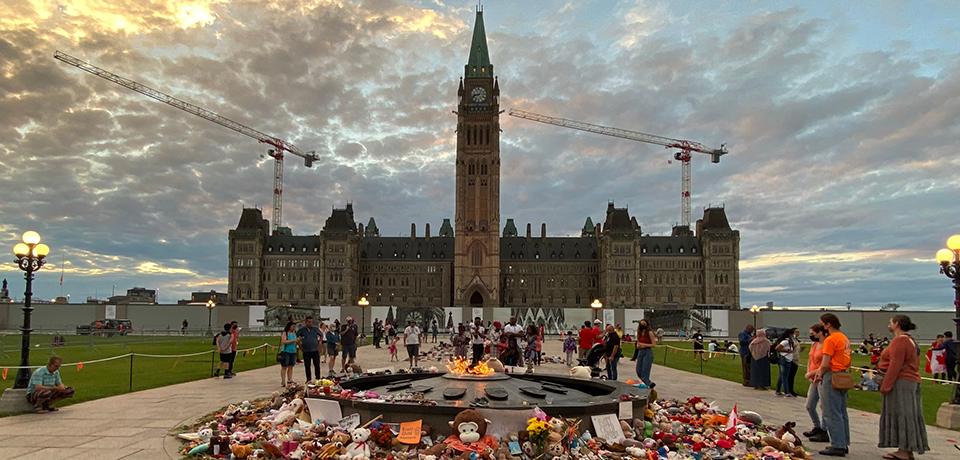 Staff and students are encouraged to use the holiday to attend learning events.
Regent College will be closed this Thursday, September 30 for the National Day for Truth and Reconciliation. There will be no classes and the building will be closed.
The origins of the National Day for Truth and Reconciliation were addressed in a statement issued by the Province of BC on August 3, 2021:
"In June, the federal government announced Sept. 30 as a new annual statutory day to commemorate the history and ongoing trauma caused by residential schools and to honour those who were lost and the survivors, families and communities who continue to grieve."
"In recent years, Sept. 30 has been known as Orange Shirt Day, so called because of the residential school experiences of the campaign's founder, Phyllis Webstad. It is a day when we honour the children who suffered in the residential school system, and many residential school survivors and supporters have advocated for this to become a national day of commemoration, to respond to one of the Truth and Reconciliation Commission's Calls to Action."
Staff and students are encouraged to use the holiday to attend learning events exploring the history of Indigenous Peoples in Canada and the path forward to reconciliation. Local events include the following:
Faith & Truth and Reconciliation (September 29). This evening panel discussion is hosted by Tenth Church. Speakers include Regent alumni Cheryl Bear and Jodi Spargur. Register here
Learning Together: National Day for Truth & Reconciliation (September 30). As noted on the event page, this one-hour webinar hosted by Healing at the Wounding Place is "designed for those comfortable with Christian expressions of faith who are open to honest critique of the role of the Christian Church in harms perpetrated upon Indigenous Peoples." Register here
Orange Shirt Day events at UBC: calendar provided by the Indian Residential School History and Dialogue Centre at UBC.
Church for Vancouver has prepared a more complete list of events held by faith communities in Vancouver
here
.
Further resources:
---
Photo credit: Gary A Corcoran Arts/Shutterstock