Peter Shaw on New Book and Honorary Doctorate
November 20, 2018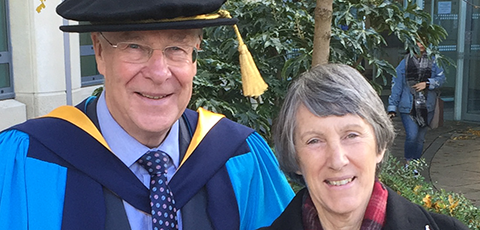 "Jesus was enabling people to see what was possible—to see how they could make a difference in different spheres"
It's been a landmark year for Dr. Peter Shaw. Earlier this year, he was appointed to the faculty for our Masters of Arts in Leadership, Theology, and Society. This month, Peter Shaw has been awarded an Honorary Doctorate by Huddersfield University in the U.K, and his new book, The Mindful Leader: Embodying Christian Wisdom has just been published.
Peter Shaw has been a well-loved Visiting Professor in Regent's Marketplace and Applied Theology program since 2008. He teaches regularly in Summer Programs, eager to share his passion, academic rigour, and decades of leadership experience in the UK government. His classes are known to provide vocational discernment, in-depth engagement with practical work issues, and growth in leadership ability.
Read his reflections on his remarkable year in the short interview below.
Tell us a bit about your involvement with Huddersfield University! How has that relationship evolved?
My family came from Huddersfield. Long before I was born, my mother was the first woman to be in the management of the ICI Dye Stuffs factory in Huddersfield: She used to run the canteen in the factory. When war broke out in 1939, she was asked to be in charge of recruiting women into men's jobs. She broke through a glass ceiling at a key moment in the country's history. I was thrilled when I heard a member of the University Council had nominated me to receive an honorary degree.
Tell me about your work. How has it led you to this place?
It has been a great pleasure in my coaching work with both individuals and teams to draw from the experience I had of leadership in government, as well as to draw from coaching a wide range of leaders from different sectors across six continents. It often surprises me that people have read something I've written, and humbling when they talk about how it has influenced the way they lead in their organization. I was surprised and delighted to hear that Huddersfield University wanted to honour me in this way.
Will you be delivering a lecture when you receive your honorary doctorate?
I have to give a speech of acceptance. I intend to dedicate the doctorate to my mother. She came from a Methodist background where she was immersed in the importance for Christians of seeking to make a difference in the world. By the time I was born, she was living elsewhere, but this time in Huddersfield was a very formative stage for her and fed through to my upbringing.
You were recently appointed a faculty member for the new Master of Arts in Leadership, Theology & Society [MALTS] program. What drew you to this role?
I had the privilege of being one of the first four students at Regent College from 1970 to '71. I came to the College because I felt a sense of vocation to go into a secular career. My year at Regent was a very formative experience, enabling me to begin to think theologically about working in the secular world and provided a springboard to work in the UK government. For thirty-two years, I worked in the UK government in a variety of roles, including holding three Director General posts. In my second career I have over the last fifteen years been coaching senior and aspiring leaders in many different contexts. I am passionate about MALTS because equipping people to have a significant influence in leadership roles is at the heart of what Regent was set up to do.
I am delighted that Clive Lim and I are leading a two-week module on what it means to be an effective leader. We complement each other as Clive comes from an entrepreneurial background in the private sector in Singapore, and I come from a public sector background in Europe. Clive and I are looking forward to having interactive sessions with the groups of MALTS students, enabling them to crystalize what are the next steps as leaders.
Is it possible to provide a thesis for your course? What does create an effective leader?
My answer is that your readers should apply for the MALTS program! The module will include helping people to think through what is the contribution and impact they can have going forward. God has given them gifts and talents. How are those gifts and talents best nurtured, developed, and shaped to have an impact in different spheres? The objective of MALTS is to engage together: clear theological insight alongside a clear sense of where you can see yourself making a difference. It's about creating a program where people will be doing continuous learning in a thoughtful way, ready to grasp opportunities, ready to learn from whatever surprises come their way, so that they can be influential leaders, drawing clearly on Christian wisdom and understanding.
What is your theological vision of infusing work with greater purpose?
Jesus brought new life and hope both through his words and his actions. At the center of his life-purpose was resurrection. Parallel with that, he was enabling people to see what was possible—to see how they could make a difference in different spheres. That sphere might be in a church context, it might be in a charity, it could be in public service, it could be in a commercial organization. How do they bring into those situations a Christian understanding of hope, of purpose, of reconciliation, of forgiveness, of healing, of kindness, of patience?
Your upcoming book has been given some high praise: Justin Welby, the Archbishop of Canterbury, described it as a "must read for all leaders and aspiring leaders." Can you tell us more about it?
The book is called The Mindful Leader: Embodying Christian Wisdom. It is designed for leaders and managers in any sphere, not just people who bring an explicit Christian perspective. It starts with new life and resurrection, and covers areas like forgiveness, reconciliation, communion, community, hope, joy, love, patience, kindness. The book describes where these concepts come from in the biblical text, and then demonstrates their applicability in a fast-moving world for leaders and managers, whether they come from a faith or no-faith perspective. My hope is this book will be a valuable tool for any leader. One specific hope is that this is a book that Christians can give to colleagues who do not come from a Christian perspective.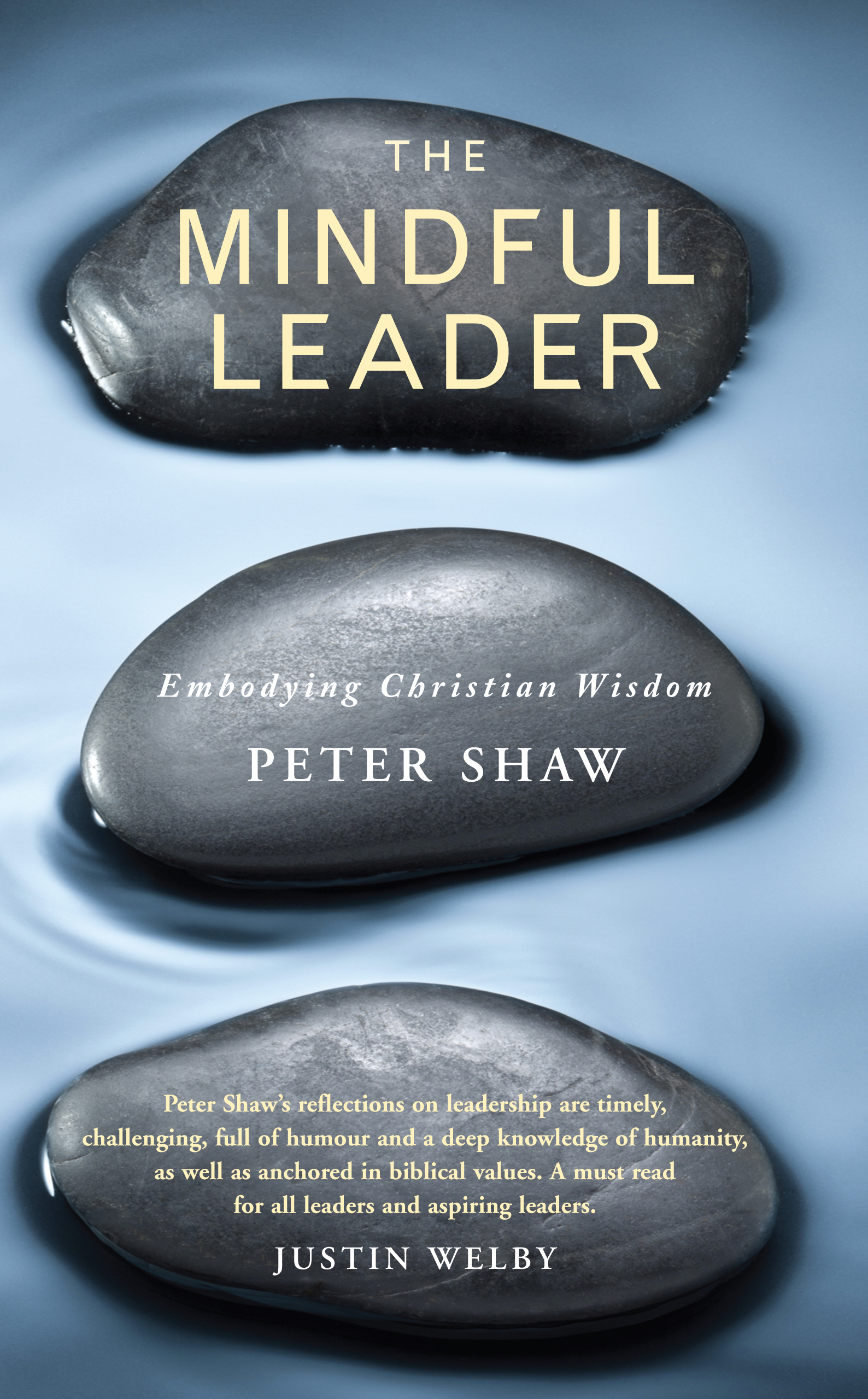 You've been teaching and serving at Regent, especially in summer school, for a long time. What is it that you most love about coming back to Regent?
It is the cross-fertilization of ideas and experience which is so stimulating to be a part of. What is unique at Regent is that people go away with an understanding of the relevance of Christian wisdom in whatever context in which they operate.
I understand you are back next summer to teach for summer sessions again. Can you tell us a bit about what you are going to be teaching?
Next summer, I am doing a week's program on leading through uncertainty, where we will be exploring how to use the freedoms available to us and how you can develop responsibility in others to use their freedoms well. Leading through uncertainty is what many of us, whatever sector, whatever country, need to do. This program will be in the afternoons of the same week that Tom Wright will be speaking in the mornings. My hope is that people will be thoroughly immersed in what Tom Wright is saying in the morning on a biblical theme, and will be enthused to be thinking about practical issues in classes in the afternoon.
Congratulations on the book, and congratulations on the honorary doctorate—and I hope there are many more summers of your teaching at Regent coming up.