Regent to Launch New Master's Program in Fall 2019
November 29, 2018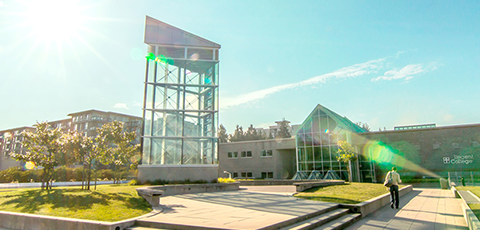 This new program is a fresh expression of Regent's central purpose.
We are pleased to announce that Regent College will offer a new graduate program commencing in Fall 2019—the Master of Arts in Christian Studies (MACS).
Designed with the thoughtful layperson in mind, this 42-credit master's program will guide students through the essential courses at the heart of a Regent education, integrating biblical studies, theology, history, and culture.
Commenting on the announcement, Academic Dean and Acting President Paul Spilsbury said, "This new program is a fresh expression of Regent's central purpose: to provide excellent, graduate-level theological education to the whole people of God. We're thrilled to offer this new opportunity."
The program flows out of a long listening process involving input from students, faculty, and alumni. Through this process it became clear that many believers hunger for theological training beyond the 24 credits available through Regent's Graduate Diploma, but do not need the academic specialization provided in our MDiv and MATS programs. The MACS is ideal for those who simply long for a rigorous, thoughtful, and broad theological education capable of reinvigorating their lives and vocations.
Stay tuned for more information in the coming weeks. Full program details will be available online in early January. In the meantime, those interested in applying for the MACS are encouraged to contact one of our Admissions Officers at [email protected].