Announcing the 2019 Heart, Soul & Mind Entrance Scholarships at Regent College
November 29, 2018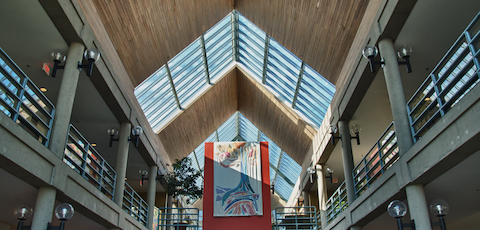 Successful applicants will exemplify the values at the heart of Regent's mission
We are thrilled to announce the establishment of the 2019 Heart, Soul & Mind Entrance Scholarships at Regent College.
These $5K, $10K, and $15K scholarships are available to students who begin their graduate studies at Regent in the Fall 2019 or Winter 2020 Term. Successful applicants will exemplify the values at the heart of Regent's mission by demonstrating a commitment to thoughtful and whole-hearted service of Jesus Christ, His church, and His world.
No special application is required: to be considered, prospective students must simply submit a completed application to Regent's Graduate Diploma, MACS, MATS, or MDiv program, along with all supporting documentation, no later than February 15, 2019. Consideration will be based on the material provided in the application for admission, with particular focus on academic merit, life experience, work history, volunteer service, community contribution, and personal references.
The different values of the scholarships correspond to the length of the program chosen by the applicant. Awards in the amount of $5,000 will be available for applicants to our Graduate Diploma, up to $10,000 for applicants to our MATS and new MACS programs, and up to $15,000 for students applying to our MDiv program. Funds will be distributed in the amount of $5,000 per year for 1–3 years.
We look forward to welcoming and supporting new students through this fresh initiative. Please join us in prayer for the students who will join us in the fall.
Regent College was founded in 1968 as the first graduate school of theology in North America to make education of the laity its central focus. Our Christ-centred graduate programs and courses bring together vibrant evangelical faith and rigorous academics. Students interested in studying at Regent College can complete an application at rgnt.net/apply or request more information from an Admissions Counsellor at [email protected].