New Regent World: Divine Comedy—The Humour Issue
December 04, 2018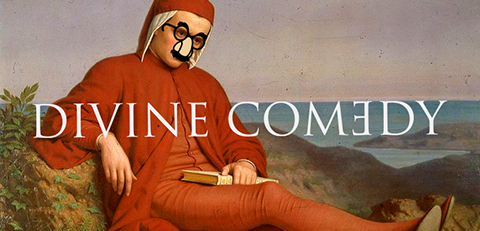 What makes some Comedy Divine?
When you see something as outlandish and charming as a human laughing—the amused kind of laughing, not the derisive kind—you sense there's something divine in it. What is that "something," exactly? What's the nature of the connection between the spasmodic, wheezing reflex of laughter and the one who designed it? What makes some Comedy Divine?
Those are the queries of the day in this idiosyncratic issue of the Regent World. Through stories, jokes, puns (so many puns—forgive us), theologizing, and even some good old-fashioned exegesis, let's head to the abundant but oft-neglected region where God meets comedy!
Content by Iain Provan, Ali Cumming, David Short, N. T. Wright, Rosalee Velloso Ewell, Drew Lewis, Ed Smith, Dal Schindell, and many more.