Looking Ahead with Legacy Giving
January 10, 2022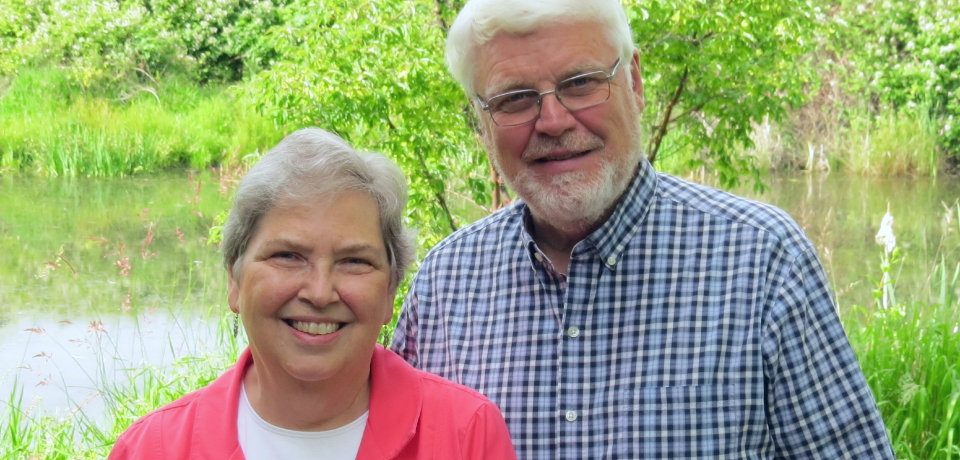 "We would encourage anyone who loves Regent to name Regent as a beneficiary in their will."
For many of us, the beginning of the year is a time to think ahead and make plans. We map out schedules and activities for the coming year—but what would it look like to think even further ahead?
If you're in a forward-looking mood, this is a great time to think about your role in the Regent community and how you might contribute to Regent's long-term flourishing. One of the best ways to do this is to plan ahead by including a gift to Regent in your will. That's what Bev and John Bandstra decided to do.
Bev and John have been part of the Regent family for decades. Bev's many years of service as Assistant to the President of Regent gave them a true insider's perspective on the College and an enduring love for the Regent community. Here's how the Bandstras explained their legacy giving plans.
"We have supported several favourite Christian organizations throughout the years and wanted to continue supporting them after our deaths. It is important to us that our estate distribution plan reflect our personal stewardship goals while adequately providing for our children and grandchildren. To do this, we have listed the organizations closest to our hearts in our wills, including Regent College."
For Bev and John, including Regent in their will is a long-term investment in the things they value most—a way to help the church for generations to come. It's a step they hope others will join them in taking.
"We would encourage anyone who loves Regent to name Regent as a beneficiary in their will so that Regent College can continue to be an outstanding international graduate school with academic rigour and a place of transformational spiritual maturity."
---
Curious about including Regent in your will or estate plans? Here are a few ways to learn more.