Making Theological Education Affordable: A Spotlight on New Scholarships
May 27, 2022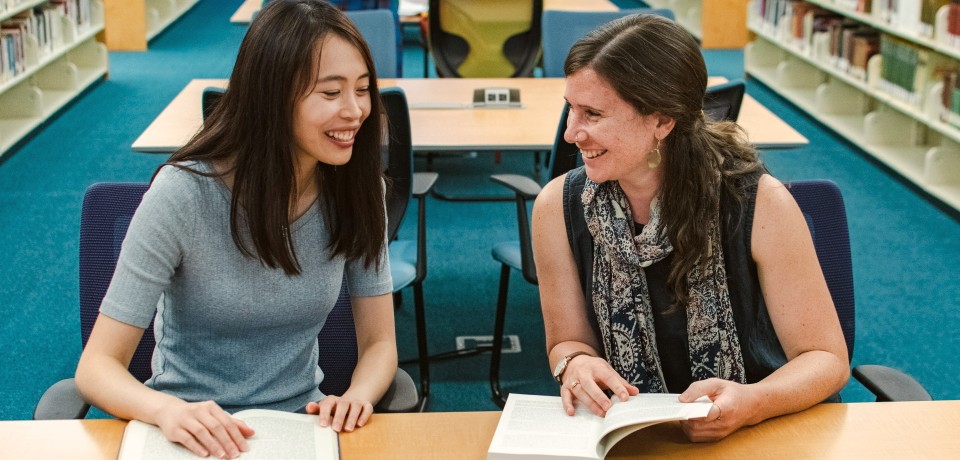 "Year after year we hear incredible stories of what God has done in the lives of scholarship recipients."
For the past three years, Regent College has been working with a number of very generous donors to establish at least a dozen new student scholarships. Part of the Deep Roots Wide Reach Campaign, this is one of many projects the College is undertaking to help make theological education more accessible to the whole people of God.
Director of Advancement Richard Thompson commented on the project: "I have the good fortune to work with many donors who have a heart for assisting students. What a privilege! It's always exciting to see their excitement at being able to make a difference in this way. It's even more exciting to see how their generosity pays off. Year after year we hear incredible stories of what God has done in the lives of scholarship recipients."
The following are just some of the scholarships being funded through the Deep Roots Wide Reach Campaign.
First Awarded in 2021/2022
Au's Family Scholarship: Founded by a local family to express their appreciation for Regent's integration of faith and work, this annual scholarship provides support for a student in the Master of Divinity program.
Bruce Waltke Biblical Studies Scholarship: This scholarship was created by two grateful students of Professor Emeritus Bruce Waltke. In their words, "We believe in the work Regent College in doing to educate the next generation of leaders for the church. 'Translating Scripture as it translates us,' as Dr. Waltke would say, is life-changing work." (See this announcement for more details.)
Dal Schindell Arts & Theology Scholarship: A long-time friend of Professor Dal Schindell created this scholarship in his memory. It provides financial support to students who are passionate about the arts. This scholarship complements the Dal Schindell Arts & Theology Prize, a convocation award funded by many generous friends of the Schindell family.
Female Biblical Studies Scholarship: This scholarship was established by a local couple to equip and encourage female academic leaders in the field of biblical studies and to express their gratitude to God for gifting women to serve the church in this way. (Read this interview with the donors to learn more.)
New for 2022/2023
Caro C Cara Scholarship: A friend of Regent College who resides in Hong Kong has created this scholarship to support students from Hong Kong, Taiwan, Indonesia, Malaysia, Singapore, and other Southeast Asian countries.
Coming in 2023/2024
Mary Williams Memorial Scholarship: Supporting students coming to Regent from England, this scholarship has been created in memory of Mary Williams, who emigrated to the United States following World War II and became the Medical Librarian at Virginia Mason Hospital in Seattle.
About Scholarships at Regent
Every year, Regent distributes dozens of named scholarships and bursaries. Rather than ask incoming students to determine which scholarships they are qualified for and apply to each one separately, our financial aid team does the work of comparing each financial aid applicant with available scholarships. This helps ensure that donors' wishes are carried out, and that students don't miss out on any of the aid available to them.
To learn more about financing your Regent education—including information on scholarships, bursaries, and more—visit our Financial Aid section.