Celebration and Gratitude: Announcing the Successful Conclusion of the Deep Roots Wide Reach Campaign
January 17, 2023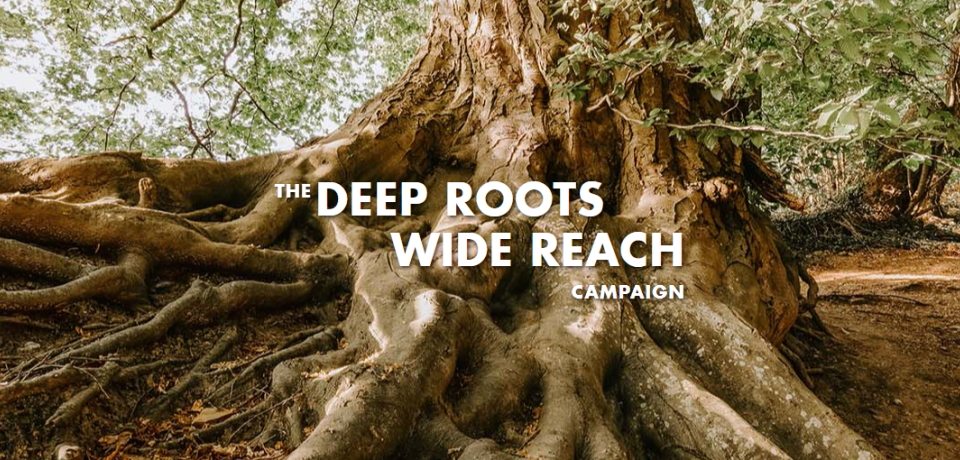 "God is providing for Regent through our extraordinarily generous donors."
Regent College is delighted to announce the successful conclusion of its Deep Roots Wide Reach capital campaign, which began in 2019 and continued through the end of 2022.
By God's grace and through the generosity of Regent's global community, this campaign has resulted in a $22.5 million investment in the College's long-term future. This includes:
$7.8 million to fund initiatives over the next 3 to 5 years;
$6.9 million in endowment funding;
$7.8 million in estate gift commitments.
All of these gifts will equip the College to move forward with its mission of providing Christ-centred, life-transforming theological education. From helping students and caring for our building, to hiring faculty and refreshing degree programs, the projects funded by this campaign are helping Regent dig deeper into God's calling while reaching out to the whole people of God. Watch the video below to learn more!
Regent College President Jeff Greenman reflected on the importance of the campaign's success. "Today, the Regent community is celebrating not only God's financial provision, but also the affirmation of Regent's ongoing role in serving and equipping the global church. We look ahead with joy and anticipation for God's continued work in the lives of Regent students, alumni, and all the communities touched by the learning that happens in this place."
Director of Advancement Richard Thompson echoed Jeff's remarks. "Throughout this campaign, I had the pleasure of witnessing just how much people love this place, how enthusiastic they are about what God is doing here, and how much hope they have for the College's future. The support and encouragement we received in response to this campaign was just overwhelming. Several years ago, we set a very ambitious goal to raise $21.8 million in cash and planned estate gifts. And we exceeded that goal! God is providing for Regent in an extraordinary way through our extraordinarily generous donors."
Richard emphasized the vital role played by every donor to the campaign. "One of the most exciting things about this campaign is that it brought together every part of our donor community. We received gifts ranging in size from $10 to $3.5 million, and we appreciate each and every one of those gifts. Every single person who gave to this campaign—whether they gave a six-figure lead gift, gave $50 to be matched through the Caring for Place project, or pledged to include Regent in their will—each and every donor played a role in getting us where we are today. This campaign has truly been an example of the body of Christ in action, God's people coming together to invest in God's mission. I am so deeply grateful for our supporters, and I hope each one of them joins us in celebrating today!"
Jeff framed today's celebration as a milestone in Regent's ongoing journey toward a more financially and missionally sustainable future.
"The Deep Roots Wide Reach Campaign is an incredibly important step in Regent's ongoing journey toward long-term sustainability—the kind of sustainability that will enable us to continue providing outstanding student experiences for generations to come. This community is blessed by the efforts of many talented people who are pursuing this goal with creativity, insight, and deep commitment to serving our students and God's kingdom. We're in this for the long haul, and we'll continue faithfully moving forward together as we pursue the full measure of what God has called Regent College to be and to do.
"The completion of the Deep Roots Wide Reach Campaign enables us to pursue the vision of strengthening Regent's distinctive education offering while also reaching out to serve the global church in new ways. The journey continues, and I look forward to sharing it with our marvelous Regent community."
As Regent celebrates the conclusion of the Deep Roots Wide Reach Campaign, our heartfelt thanks go out to all the members of our community who helped make it possible through their prayers, encouragement, contributions of time and talent, and financial support. This has truly been a community effort, and we hope and pray that the community will benefit from this campaign for many years to come.