2022–2023 Annual Report Highlights Stories of Hope and Transformation
September 11, 2023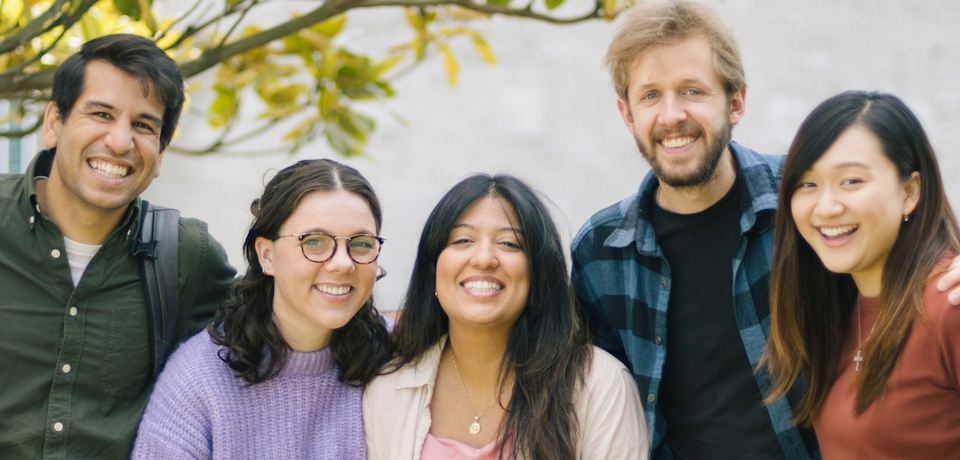 "We celebrate what God has done, and is doing, in and through this community."
The 2023–2024 academic year got off to a great start last week, as students, faculty, and staff gathered to begin Fall term. As a new year begins, we're delighted to share our most recent annual report, which features many highlights from the past academic year—stories of provision and gratitude, hope and transformation. We hope these stories will encourage you as much as they've encouraged us!
This report also highlights the importance of donors to everything that happens under the green roof and throughout the global Regent community. Over 30 percent of Regent's annual revenue comes directly from donors—indeed, Regent couldn't exist without the generous support of our donor community. If you feel moved or encouraged by the stories presented here, we encourage you to consider joining that donor community! Visit rgnt.net/give to get started.
You can browse our 2022–2023 Annual Report below, view it online, or download a copy (PDF, 1.1 MB). Scroll down for a preview of what you'll find inside.


Inside Our 2022–2023 Annual Report
President's Message, by Jeff Greenman
"We celebrate Regent's students, work, and mission. We celebrate what God has done, and is doing, in and through this community."
Student Story: Three Lessons I Keep Learning at Regent, by Sandra Lee
"My Regent experience has been transformative and enriching. I will forever treasure my time here, and hopefully I can embody all that I've learned!"
Student Story: Community, Story, and Transformation, by Praveen Desabathula
"Despite the fact that I wasn't able to attend in person, I found the community at Regent to be a real blessing."
Faculty Story: Theology that Engages and Equips, by Dr. Lisa Sung
"Theological education today must equip students to address complex, contested contemporary issues as serious followers of Jesus."
Finances and Giving
By God's grace and through the generosity of our donor community, Regent maintained a balanced operating budget for the 2022–2023 fiscal year.
Donor Story: The Good Regent Does, by Sara & Janna Saarela
"Without our training at Regent, we wouldn't be able to do the work we currently do in churches and Bible schools in Finland."
Capital Campaign Results
Regent announced the successful conclusion of its Deep Roots Wide Reach capital campaign (2019–2022).
Capital Campaign Reflection: An Extraordinary Journey, by Richard Thompson
"Throughout this campaign, I had the joy of seeing God provide more than we could ask or imagine, financially and otherwise."
Donor Story: Something that Lasts, by Mary Lam
"If Regent has transformed your life, making a legacy gift is a good way to support the life of Regent so it can continue doing what it does best."
Student Story: Financial Aid Changed My Life, by Audry Goertzen
"There are not enough words to express what receiving financial aid meant to me. For starters, it meant I could actually continue studying at Regent."