Parking Lot Rezoning Process Begins
June 05, 2023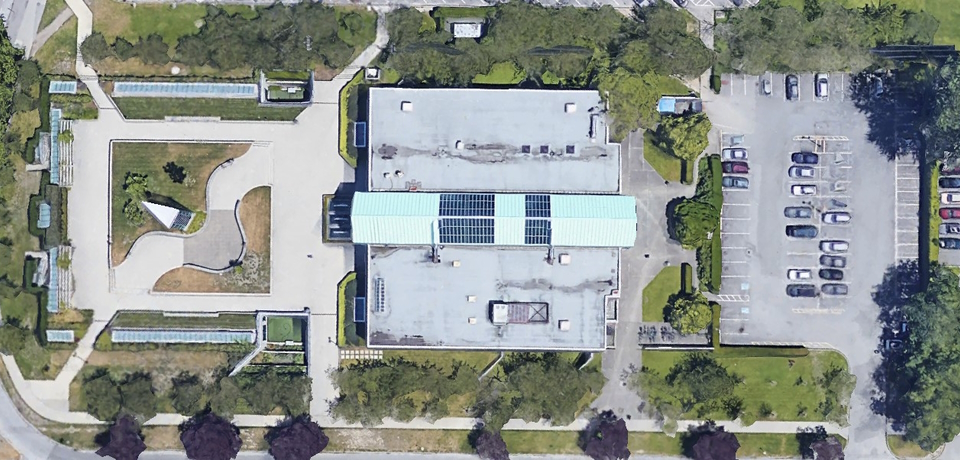 "We have a long way to go. But we're grateful for the opportunity this project represents."
Maps Data: Google Earth ©2023, Image Landsat / Copernicus

If you visit us on campus, you might notice a large sign on Regent's lawn. This represents an important step in a lengthy process of planning, consultation, and permitting aimed at the rezoning and sale of a section of Regent's current property known as "Lot 3"—essentially, the parking lot. If successful, the result will be the sale of Lot 3 to Polygon Homes, a well-established and respected local developer.
President Jeff Greenman explained the project's background. "Regent's Board, faculty, and administration have been thinking and praying about the best way to steward this property for a number of years. When Polygon approached us asking about our plans for the property, a careful discernment process led to the conclusion that selling Lot 3 was the best way to serve both our students and our neighbours here on the UBC campus."
Academic Dean Paul Spilsbury stressed that while this potential sale is still in its early stages, "it represents an exciting opportunity to establish the College's stability for a generation. Our goal is to make a significant investment in the financial sustainability of our mission of equipping students for service in the church, the academy, and the marketplace. A focus on long-term initiatives such as growing our endowment will help ensure that Regent has the resources to serve our students at a very high level without passing on more of the costs to tuition payers."
Jeff echoed Paul's emphasis on the long-term impact of the potential property sale. "Regent is in a fortunate position: because we see the financial impact of this sale as an opportunity to thrive rather than a necessity to survive, we've been able to approach this process with a great deal of care and consideration. That has given us the freedom to approach the question of what to do with this under-utilized property in a way that is both fiscally responsible and deeply missional.
"It's been exciting to engage with Polygon as they conceptualize this future development. They've been genuine partners in this process, and it's been encouraging to see plans develop that reflect many of the Regent community's values, such as the inclusion of public art, green space, and outdoor areas where neighbours can gather in community.
"Most excitingly, Regent will acquire two floors of housing in the new development that we will hold for the exclusive use of our students. We've heard again and again from students and applicants that the challenge of finding housing in Vancouver is one of the greatest barriers to studying at Regent. This plan is an important step in the right direction."
As the Lot 3 rezoning process continues, the Regent community shouldn't expect to see immediate changes.
"This process is a marathon," Jeff said. "We've been working on it for over three years already, and we have a long way to go. But we're grateful for the opportunity this project represents, and we're hopeful that its successful completion will play a significant role in Regent's long-term financial and missional sustainability, complementing other recent initiatives such as the Deep Roots Wide Reach Campaign. And, of course, whatever the future holds, we'll continue to rely on God's gracious provision and the generosity of our wonderful Regent community."