Regent College Welcomes Two New Board Members: Deborah Trouten and Barbara Armacost
February 01, 2017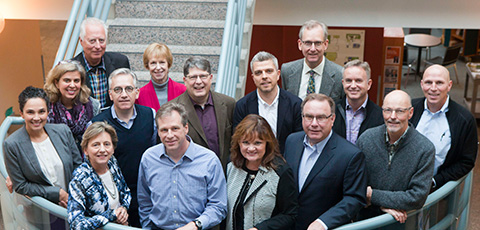 "Regent College is in a unique position to equip students to thoughtfully engage within an increasingly complex world and society"
The Board of Regent College is thrilled to announce that two new board members have joined the team. After a careful nomination and selection process, Barbara Armacost and Deborah Trouten were officially appointed in the fall of 2016.
Board Chair Roger Laing noted that Armacost and Trouten were outstanding candidates whose broad experience and abilities complemented that of other board members. Their geographic locations also extend Regent's representation in key locations.
"We're trying to broaden and deepen our reach and capability. They represent two different streams of that," said Laing.
Barbara Armacost — Professor of Law at University of Virginia Law School
Barbara Armacost is a Regent alumnus (MATS '84), who has had fruitful careers in both the nursing and legal professions. She currently teaches civil rights litigation, criminal investigation, torts, and constitutional law at her alma mater, the University of Virginia School of Law.
Armacost credits Regent with first awakening in her a deep interest in intellectual pursuits: "When I got to Regent I became very deeply intellectually engaged. … It was like being a duck with webbed feet but you'd never been thrown in water before and you never knew what the feet were for. It was discovering … that I really am, at some deep level, an academic."
Armacost described her time at Regent as "transforming" on an emotional and relational level as well as on an academic level: "Regent has just been such a formative part of my life."
"Regent is very unique in that it's a place where you can study theological subjects like you would do in seminary but the whole ethos of the place is not about full time Christian work it's about going back into your vocation."
It was also during her time at Regent that Armacost decided to pursue a legal profession, at the suggestion of Regent founder and long-time professor Jim Houston.
Armacost recounted Houston's words to her when she asked some years later why he had recommended the study of law: "'I thought you would be good at it and I thought you would like it. And I saw in you a love for justice.' He was right about that," she concluded. "Jim saw something in me that I hadn't seen."

She is enthusiastic about the opportunities presented by her new role on the Regent College board: "I hope to bring my confidence that Regent's mission is really important and my thinking about how Regent can continue to engage that mission in our cultural moment."
Along with extensive legal expertise, Armacost has spent 8 years as the chair of the board for the Center for Christian Study in Charlottesville, Virginia. Through her over two decades teaching in a large public university she has attained a deep understanding of millennial thought, culture, and faith.
Roger Laing noted that Armacost's long-time relationship with the college will enrich her capacity for service on the Board: "What we want her to bring is the historic understanding of Regent College. … She can help us think about that."
Deborah Trouten — ICD.D, President, Dakota Communications Inc.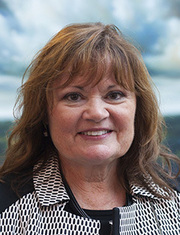 Deborah Trouten has been developing a passion for Regent's mission ever since her master's degree at Wheaton Graduate School in 1981: "My first awareness of Regent College was as a graduate student at Wheaton Graduate School where Knowing God by J.I. Packer was on the reading list of one of my first classes. The book is still part of my library—a treasured textbook from my days at Wheaton."
Since that time, Trouten notes that she has particularly grown to appreciate Regent's "focus on post-graduate education at the intersection of profession and faith."
"Regent College is in a unique position to equip students to thoughtfully engage within an increasingly complex world and society," she added.

Trouten, who has lived in Toronto for the past 18 years, brings a wealth of professional experience as an accomplished communications executive, consultant, and entrepreneur. She continues to serve as President of the company she founded, Dakota Communications. Prior to her appointment to Regent's board, she has had 10 previous board appointments, and she currently serves as chair of the Human Resources & Investment Committee and member of the Audit Committee at the Electrical Safety Authority in Ontario.

Laing noted that "[Trouten] is interested and intrigued by the possibilities of Regent College and is prepared to bring her experience in both communications and governance to bear on strengthening our board and our reach into the Toronto community."
Trouten notes, "I hope to bring the wisdom of 30+ years in business and the many years of experience I have had as a board director to continue to maintain the high standards of the board of governors."
Both Armacost and Trouten are highly qualified individuals who are passionate about the work of Regent College. The Regent community is excited to welcome them into this challenging and significant role.