Regent Appoints Dr. Joshua Coutts as Lecturer in New Testament
March 13, 2017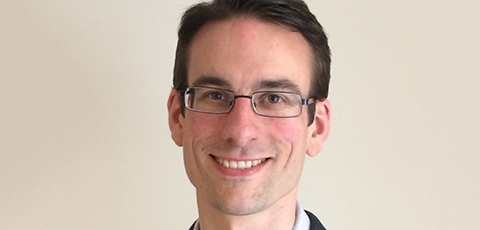 Dr. Coutts's reputation for quality academic work, care for students, and depth of godly character has followed him from Regent to Edinburgh
Regent College is pleased to announce the appointment of Dr. Joshua Coutts as Lecturer in New Testament, effective from August 1, 2017 to May 31, 2018.
Dr. Coutts describes himself as "deeply shaped by the ethos and culture of Regent," resonating deeply with the school's "focus on both informing and transforming Christians for life in the marketplace, the Church, and the academy." Dr. Coutts graduated from Regent College in 2011 with a double concentration in biblical studies and New Testament, and then went on to complete a PhD at the University of Edinburgh. There, his dissertation focused on the Gospel of John and the significance of its use of the divine name in light of the Old Testament.
Paul Spilsbury, Academic Dean of Regent College, welcomes the appointment, stating, "Dr. Coutts's reputation for quality academic work, care for students, and depth of godly character has followed him from Regent to Edinburgh. We're very excited to have him join our faculty for this season."
Over the course of his studies, Dr. Coutts has also had opportunity to teach New Testament at Edinburgh Theological Seminary, Cornhill Training School (Glasgow), Prairie College (Three Hills, Alberta), and Evangelical Bible College (Zambia). He has published articles and book reviews in CRUX, Currents in Biblical Research, Expository Times, and the Scottish Bulletin of Evangelical Theology and presented papers at the Society of Biblical Literature, the Seminar on the NT Use of the OT, and the British New Testament Society Conference. He has also served as an instructor for a number of Regent College Distance Education courses.
He currently lives in Edinburgh with his wife Mary.