Regent College Appoints Dr. Rikk Watts As Research Professor
April 06, 2017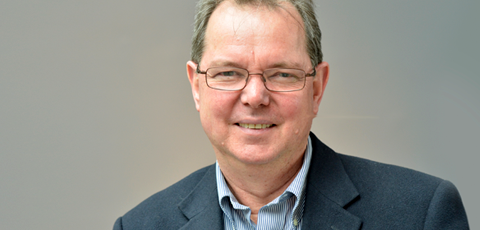 Regent College is pleased to announce the appointment of Dr. Rikk E. Watts as Research Professor of New Testament.
This appointment is a continuation of Dr. Watts's long relationship with the Regent College community, which goes back to 1997. During his time at Regent he taught across the biblical studies curriculum, and contributed greatly to the life of the college. He is currently Professor of Biblical Studies at Alphacrucis College in Sydney, Australia.
As a Research Professor at Regent College, Dr. Watts is recognized as a senior scholar who will maintain an ongoing link to the school's educational mission. He will contribute to Regent's scholarly community through research, teaching, writing, and public speaking. This July, he will teach two courses for Regent Summer Programs: Jesus and the Mighty Deeds of Yahweh and The Gospel of Mark.
"We are delighted to continue our relationship with Rikk," commented Paul Spilsbury, Regent's Academic Dean. "He's beloved by our students and alumni, and much respected by our entire community for the quality of his scholarship, his passion for teaching, and his love of the Gospel. It is a real blessing that he is able to continue in this new capacity."
In addition to Alphacrucis and Regent, Dr. Watts has served as an instructor at Gordon-Conwell (Boston), Wycliffe Hall (Oxford), Latrobe University (Melbourne), and the Bible College of Victoria (Melbourne). He is the author of Isaiah's New Exodus in Mark (Baker, 2001), along with numerous articles, chapters, and book reviews.