Introducing Regent's New MA in Leadership, Theology & Society
September 19, 2017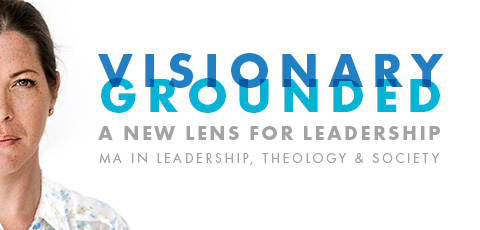 This new program embodies Regent's historic commitment to fostering a deep and integrative Christian faith for women and men involved in the marketplace.
Regent College is thrilled to announce the launch of a new graduate program, the Master of Arts in Leadership, Theology, and Society.
With this new 24-month master's degree, Regent continues to grow its vision for providing first-rate theological training to emerging and established leaders in the workplace. Weaving together leadership studies, cultural analysis, and theology, students will learn to ground the technical aspects of leadership—team management, decision-making, conflict-management, and mentorship—in a deep Judeo-Christian understanding of the human person and our place in the world.
Dr. Steven Garber, Regent's newest full-time faculty member, takes the helm as the program's Director. Dr. Garber notes that that the program's balanced emphasis on both theory and application has great potential for helping people to understand and fulfill their vocations:
"Vocation is always and everywhere about two questions: who are we and what do we do? Throughout the world, Regent College is known for holding these in tension, forming students to see the world truthfully and gracefully, with complexity and maturity. This new program in leadership, theology, and society builds on this long vision, offering Regent's unique pedagogy to people whose experience of life makes them long for a new lens on learning, for the sake of the world."
In line with its intention to provide students with insight into their chosen vocations, the program will employ a new low-residency delivery system. Students will complete eight courses on campus at Regent College in intensive two-week residencies, returning to their workplaces between residencies to ground and apply their learning through Supervised Workplace Immersion. This new format allows students to complete their studies while remaining engaged in their current vocations.
As Academic Dean Paul Spilsbury notes, this structure underpins the program's goal of fostering students' theological reflection on their ongoing vocations: "The academic aspects of the program, delivered by high-quality faculty, work in tandem with interpersonal and practical elements to create a learning experience that is deeply relevant to the work of today's leaders."
Program instructors will include both full-time Regent faculty and a team of instructors brought on for their expertise in applied theology and leadership development. The curriculum adopts an integral approach to theology, cultural analysis, and work, featuring foundational courses in Scripture alongside targeted courses in leadership and workplace theology, as well as hands-on application. One-on-one mentorship throughout the program will provide students with support as they seek to address the challenges and opportunities that arise in their particular contexts.
The MALTS program marks an exciting step forward for Regent, rooted in the college's foundational identity. President Jeffrey Greenman notes, "this new program embodies Regent's historic commitment to fostering a deep and integrative Christian faith for women and men involved in the marketplace."
The first MALTS cohort begins coursework in July 2018. Applications are now open, with an application deadline of November 15, 2017; applications received after this date will be assessed as space is available. To learn more, check out the MALTS introduction video below, and visit the program page.