Regent Welcomes Puritans into the Digital Age
January 05, 2016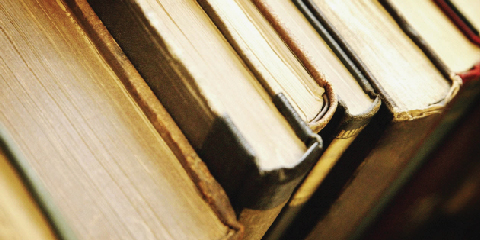 "We have some real treasures in our rare books at Regent that you cannot find elsewhere."
Those who go exploring in the John Richard Allison Library quickly find that it is full of treasures, old and new. One of the greatest of these treasures is Regent's Puritan Books collection. Dating as far back as the late sixteenth century, these rare early editions of works by Puritan authors are true historical gems. The collection has as its nucleus an initial donation of books by J.I. Packer and James Houston.
The only problem is that these gems are not exactly user-friendly. Centuries-old paper, ink, and binding don't thrive under frequent handling, and they certainly don't travel well.
Thanks to the vision and commitment of a generous donor in Hong Kong, however, Regent is providing a solution. As a result of the hard work of digitization experts and Regent's library staff, nearly 200 volumes from the Puritan Books collection are now freely available online.
Representing the work of 79 authors ranging from the famous (Richard Baxter, John Owen, Lancelot Andrewes) to the little-known (Richard Allene, Ralph Venning), this digital collection offers students, scholars, and readers from around the globe instant access to Puritan texts that may not be accessible anywhere else. And thanks to the continued generosity of the project sponsor, the College anticipates digitizing more of the Collection in 2016.
Dr. Bruce Hindmarsh, Regent's James Houston Professor of Spiritual Theology, gave this new tool a glowing review.
"I am increasingly making use of digital resources from around the world, resources that are making rare books and archives available to me at my desk. But we have some real treasures in our rare books at Regent that you cannot find elsewhere. I am pleased we can take some of these treasures from our Puritan collection and make them available to others for their research and edification."
Scholars from outside the Regent community have also expressed their appreciation for this "invaluable resource." Dr. Melissa Franklin-Harkrider, Associate Professor of History at Wheaton College, Illinois, praised the collection's breadth and the quality of the digital format, which closely mimics the experience of turning the pages of the original book.
"I typically direct my students to Early English Books Online for primary sources, but your site far surpasses EEBO in its accessibility and clarity," she observed. "In terms of accessibility, it is almost like reading the text itself. Features like magnification and the search tool are extremely helpful, and the program is rather nimble, allowing a scholar to read easily without long pauses for each page to load. It is a great asset to faculty, undergraduate, and graduate students who would like to undertake study of English Protestantism, sermon literature, and seventeenth-century studies."
In light of this positive feedback, Regent is especially pleased to announce that the University of British Columbia has asked ProQuest Knowledgebase—one of the world's foremost academic research databases—to include links to our Puritan Books collection. This will allow results from this collection to appear in searches by scholars from any institution that uses the database. According to Regent's former Reference Librarian Richard Matiachuk, "what started out as a small project has now become part of a much larger academic community of users, which will lead researchers back to Regent College."
In addition to aiding the work of historians and other scholars, the Puritan Books digitization project has the potential to enrich the intellectual and devotional lives of pastors and laypeople around the world. Known in their own time as subversive radicals, many Puritan preachers and writers are now regarded as outstanding figures in Christian history. Their work has had an enduring influence not only due to their contributions to the development of evangelicalism, but also due to their continued ability to speak with clarity and insight into the timeless human experience of walking with God.