ReFrame Website Now Available in French & Spanish!
September 15, 2016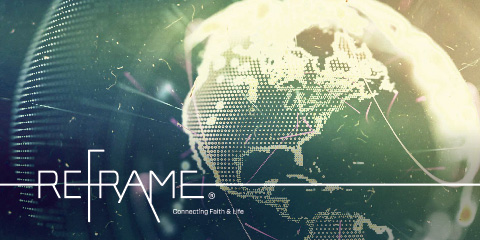 Last year, Regent College released ReFrame with French, Spanish and English subtitles. French- and Spanish-speaking users around the globe have expressed enthusiasm and gratitude for the opportunity to experience ReFrame in their first language. Now, in response to user feedback, we're launching the ReFrame website with translation for French- and Spanish-speaking users, with more languages coming soon. We look forward to serving ReFrame participants more effectively with our new language options!
ReFrame is a 10-week, film-based course that seeks to help people connect faith to all of life. It is currently being used in churches, small groups, workplaces, parachurch organizations, and campuses in 50 countries around the world. This theologically rich and accessible resource grounds participants in the biblical narrative and invites them to see how their ordinary lives fit into God's mission. Visit www.reframecourse.com and read more about ReFrame in French, Spanish, or English.