Join Us Jan 27 at 7 pm for Regent Exchange: Churches & the Housing Crisis
January 06, 2016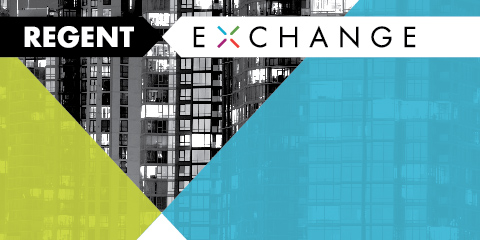 Churches are responding in unique ways to the housing crisis in Vancouver. Join the conversation.
Wednesday January 27
7 to 9 pm
At Regent College
Directions & Parking
Tickets $15
---
Join us for the first Regent Exchange, a new initiative designed to seek the good of the city through the exchange of ideas and lived experiences.
What part can churches play in alleviating the current housing crisis in Vancouver? This event continues the successful conversation begun this past fall around questions of home, community, and belonging.
Join David Ley as he hosts a panel of three guests to discuss this question. Add your voice to the conversation too, through Q&A, group discussion, and a time of light refreshments.
Buy ticket
The Speakers
Tim Dickau, Pastor, Grandview Calvary Baptist Church
Grandview Calvary Baptist has developed several community houses in the past twenty years, and has recently embarked on the development of Co:Here Housing Community on its parking lot in East Vancouver: 26 self-contained units of affordable community housing with supports, for mixed income individuals and families.
Robert Brown, President, Catalyst Community Developments
Catalyst Community Developments is a not-for-profit society that leverages real estate assets for social change. Bringing real estate expertise and equity to community organizations, they unlock the value in their real estate for community good. Catalyst is currently working with Oakridge Lutheran Church to develop, own, and operate a mixed-use building on the church's property.
Joan Seidl, President, 127 Society for Housing
The 127 Society for Housing, which is connected with Christ Church Cathedral, owns and operates three affordable housing projects in Vancouver's Downtown South for residents who are often hard to house. 127 is currently building more affordable housing in partnerships with other providers, including a 13-storey building across the street from Emory Barnes Park in downtown Vancouver.
The Host
David Ley, Professor of Geography at the University of British Columbia
David Ley is the author of Millionaire Migrants: Trans-Pacific Life Lines. His current research involves a comparative study of housing market bubbles in five global cities: their causes, social consequences, and policy responses.
Resources
There has been some truly insightful coverage of this issue in the local media. These articles provide more context and analyze the complexity of the housing challenges that our region faces.
When God Is Your Developer: Religious communities are putting their faith, and their property, behind affordable housing. by David P. Ball, 25 Dec 2014, Tyee Solutions Society
Vancouver's Stony Soil: The Church in the Secular City. by Jason Byassee, January 7, 2016, Church for Vancouver
The Housing Fix. A collection of articles by David P. Ball, Katie Hyslop & others, 2011 to present, Tyee Solutions Society