Register for Summer Programs today!
January 18, 2016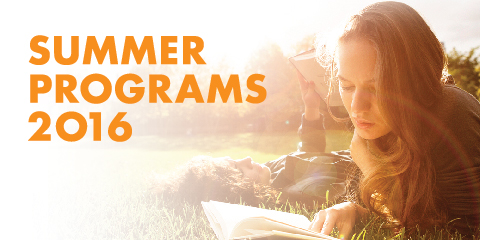 "Invite God to deepen your faith, broaden your mind, and transform your heart."
Regent College announces the launch of Summer Programs 2016!
With over 40 course offerings spanning everything from politics to poetry, there's something for everyone in Regent's Summer Programs.
This year's renowned lecturers include theologian J.I. Packer, spiritual director Susan Phillips, award-winning filmmaker Iwan Russell-Jones, biblical scholar Iain Provan, acclaimed poet Malcolm Guite, and many others.
Enjoy on-campus courses in beautiful Vancouver, BC. Take a study break by the ocean, tour the city's architecture, and encounter God through evening public lectures that bring together theology, art, culture, and current thought.
Feeling adventurous? Explore the world through our immersive learning programs in France, Costa Rica, BC's Gulf Islands, and the Middle East.
For more than four decades, students have travelled from around the world to take advantage of Regent College's inspiring Summer Programs. This year, be part of the experience: join us as we invite God to deepen our faith, broaden our minds, and transform our hearts.
To see the full lineup of courses, visit regent-college.edu/summer