"So, What Do You Do?": New Regent World Issue on Working it Out
May 01, 2014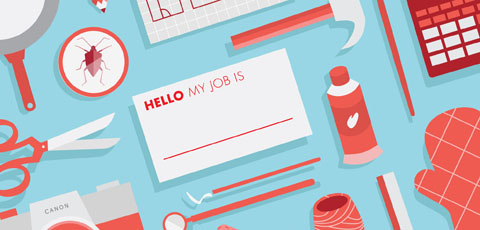 Is my work meaningful? What do I do when I feel stuck in a dead-end job? Is it okay to be ambitious as a Christian?
Regent College's Marketing and Communications Department has launched its Spring/Summer issue of The Regent World entitled "Working it Out." Taking the perennial get-to-know-you question, "So, what do you do?" as its starting point, the issue explores the place of work in our lives through articles, interviews, videos, and—for the first time—a Google Hangout featuring leading thinkers Andy Crouch, Rikk Watts, Josh Kwan, and Paige Gutacker.
The Google Hangout will happen on May 16 from 12:00-1:00 pm PDT and will focus on the questions that many of us have, especially those just graduating from school: "Can I do what I love and still get paid?" "Is my work meaningful?" "What do I do when I feel stuck in a dead-end job?" "How can I make a difference in the world?" "As a Christian, should I be concerned about success?" "What am I working for?" Find more details and join the conversation here.
The key pieces in this issue include an interview with journalist Andy Crouch on what it means to be human in relation to our calling as Christians, and a theological reflection on work from emeritus professor Paul Stevens.
You also won't want to miss Rod Wilson's reflections on his journey from TV guide seller to graduate school president, and the tag team interview with Paul Williams and Ceri Rees from Regent College's Marketplace Institute.
Additionally, watch videos from the Artisan Church community and read stories from our alumni working in various occupations around the world.
Check out all this and more in the online issue.
Want to be notified of new Regent World content as soon as it's published? Subscribe to our email list today.