New Downloadable, Multi-Media Course Bridges Critical Gap in Discipleship
November 04, 2014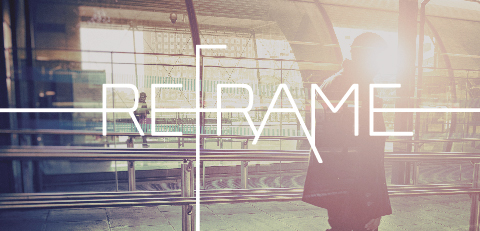 The ReFrame curriculum is an affordable, accessible resource designed to help Christians navigate the complexities of modern life.
VANCOUVER, November 4, 2014 —Regent College, known for providing world-class biblical education for everyday people, in partnership with The Washington Institute, a US-based non-profit dedicated to connecting faith, vocation, and culture, has released ReFrame, a 10-week film-based discipleship course designed for groups to help Christians connect faith with every aspect of life.
"Many committed believers don't know how Jesus and the entire biblical narrative involves them personally, nor do they see how to connect their faith in all of life," says Paul Williams, Executive Director of Regent's Marketplace Institute. "At the same time, secular education and culture constantly disconnect faith and life, eroding confidence in the gospel, which creates a gap in Christian discipleship that leaves many Christians trapped on the sideline, confused or frustrated by the complexities of modern life."
"For gospel transformation to take place in our generation it will involve the whole church living out faith in every dimension of modern life," says Dr. Steven Garber, Founder of The Washington Institute. "ReFrame offers a biblical vision and foundation that makes sense of normal, everyday tensions and challenges so we can learn what it means for vocation to be integral—not incidental—to the Missio Dei."
Two recent studies by the Barna group show that 84% of Christian 18- to 29-year-olds admit that they have no idea how the Bible applies to their field or professional interests and 66% of Evangelical Christians indicate they are unsure about their calling—19% "do not feel called" to the work they do, 13% indicate they are "not sure" and 34% admit they have "never thought about it before."
Drawing from the world-class faculty at Regent College and The Washington Institute's pedagogy of apprenticeship, ReFrame engages Christians in a unique combination of intellectual and practical theology to help address this disconnect. Each film episode features theological teaching by Regent faculty, commentary from prominent evangelical theologians, and real life stories from everyday men and women struggling to connect faith and life.
Contributors include Andy Crouch, J.I. Packer, Eugene Peterson, Sally Lloyd Jones, Scot McKnight, and more than two dozen others.
The course comprises 10 forty-minute video episodes with accompanying participant and leader guides. It is available for purchase in digital or hard copy at www.reframecourse.com. Concession pricing is available for those who cannot afford the curriculum but would like to use it. Group licenses are also available.
Contacts: Ceri Rees, [email protected]; Kate Harris, [email protected], 703.740.6736.
Note to Editors: To view course content and episode previews, visit www.reframecourse.com. Some contributors to the course are available for interviews. Please contact Kate Harris at [email protected] or 703.740.6736 to make arrangements.