New Regent World Explores Arts and Theology
January 15, 2014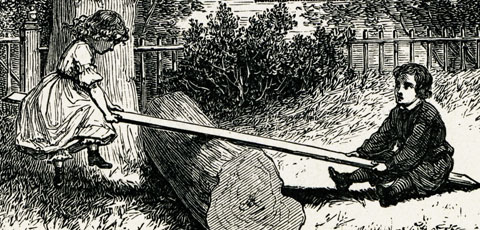 Art and theology often sit at two ends of a teeter-totter, one going up while the other goes down. What does theology look like from where the artist sits? What does art look like from where the theologian sits?
Regent College's Marketing and Communications Department has launched its Winter issue of The Regent World focusing on arts and theology.
The issue comes on the heels of an art-filled fall where Dr. Iwan Russell-Jones was installed as the first incumbent of the Eugene and Jan Peterson Chair in Theology and the Arts. Watch his lecture from this historic event.
Other faculty pieces include President Rod Wilson who traces the history of the arts at Regent College and Old Testament professor Phil Long who shows his artistic side with four paintings and a reflection on how being an artist helps him as a biblical scholar.
Read interviews with contemporary artist Makoto Fujimura who will be teaching on culture care at Regent this summer; Grace Tan, whose portraits were displayed at the Lookout Gallery in connection with Iwan Russell-Jones' installation ceremony; and Pacific Theatre Director Ron Reed who co-teaches the Vocation of the Artist course at Regent with Iwan Russell-Jones.
Unique to this issue, we have nine students and alumni displaying their creative work in our Arts and Theology section.
In Field Notes, don't miss a special documentary called "The Artful Life" that explores questions such as What is art? Who is an artist? and How do we create? with Regent alumnae Vania Levans, Laura Rosengren, and Sandra Vander Schaaf.
Read all this and more in the online issue.
Want to be notified of new Regent World content as soon as it's published? Subscribe to our email list today.