Regent College Launches the Hong Kong Foundation
November 10, 2014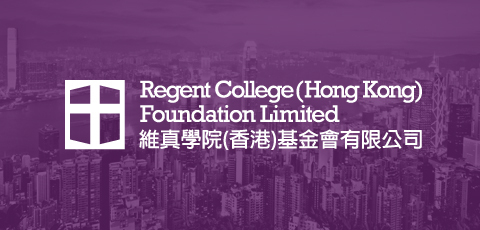 Regent College is pleased to announce the launch of the Regent College (Hong Kong) Foundation Limited. A special launch event will be held on Saturday, November 15, 2014 at 7:30 pm at Island Evangelical Community Church in Quarry Bay, Hong Kong.
Over 300 people in Hong Kong have received degrees or taken courses here in Vancouver, and many have been exposed to Regent faculty in Hong Kong through sermons, lectures, seminars, retreats, conferences, classes, alumni events, and books. Many have given to Regent College so that Regent's work can flourish both in North America and Asia. In fact, it could be easily argued that, after Canada and the US, Regent's deepest and most frequent ties are with Hong Kong.
Because of this reality, Regent College worked with the Hong Kong government and legal counsel to set up this foundation. Rod Wilson, President of Regent College, states that "it is exciting that such a foundation is in place, because it will allow us to have a base in Hong Kong that will facilitate Regent work in that area. It will also allow those who have wanted to give financially to Regent to do that within Hong Kong and be able to receive appropriate tax benefits."
Speakers at the November 15 launch event include:
Dr. Jeff Greenman, Executive Vice President, Academic Dean, Associate Professor of Theology and Ethics, Regent College
Mrs. Eirene Wee, Regent College Alumna 2013, OMF Missionary, and former Church Planter, Strategy Leadership Consultant, Chief Executive Internet Technology Venture, Asia Pacific Director of Trans World Radio
If you are interested in attending this event, please RSVP to [email protected] by November 10.