New Regent World is out on World Christianity
September 25, 2013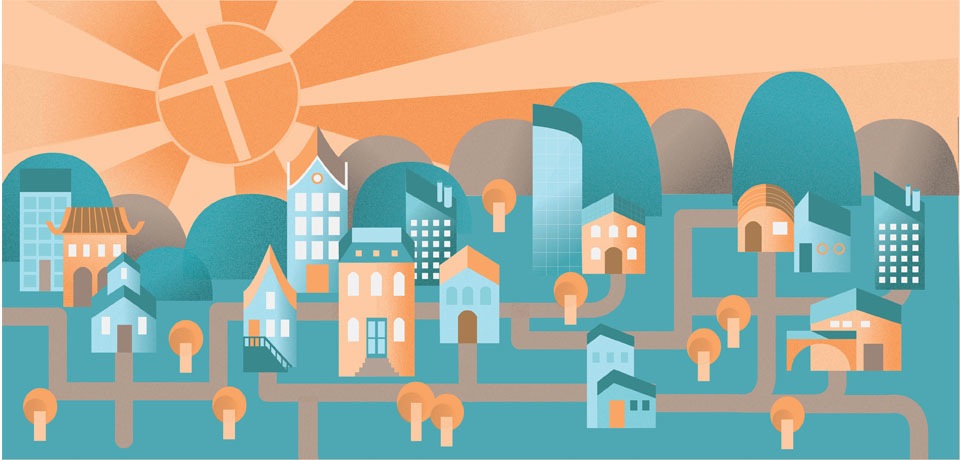 The new issue takes on the "world" by exploring the changing realities of Christianity in the twenty-first century.
Regent College's Marketing and Communications department has launched its fall issue of The Regent World, a free publication that focuses on College news, research, people, and events.
The new issue takes on the world, so to speak, by exploring the changing realities of the Christian faith in an increasingly globalized age. Regent College has and continues to engage in this conversation—from our summer conference, On the Threshold: World Christianity at our Door, to our off-site course in Kenya and our new concentration in World Christianity that launched this fall.
Reflect with President Rod Wilson on the numerous ways we as individuals and as Regent College engage with the world, from here in Vancouver to our vast network abroad.
Watch a video interview with Soong-Chan Rah on liberating the church from the cultural captivity of the West, and be sure to catch highlights from the conference in video or article format.
Additionally, get to know our newest faculty member and Regent alumnus, Jeffrey Greenman, and listen to Krish Kandiah discuss how and why the church needs to do discipleship differently.
A number of students and alumni share their experiences interacting with different worldviews, including Constance Chan, Suki Dicker, Cheryl Bear, Laurel Borisenko, Zac Hood, Endi Kovacs, Dae-Kyung Lee, Claire Russell, Ivan Satyavrata, and John Telgmann.
Read the full issue online.
Want to be the first to hear about new Regent World content? Subscribe to our email list today.