The Voice of Justice Comes to Vancouver
November 28, 2013
Regent College is proud to host The Justice Conference Vancouver, a Partner Site for The Justice Conference 2014.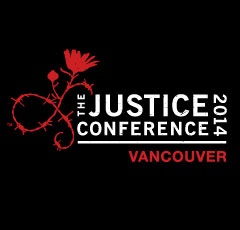 The Justice Conference is an annual gathering to educate, inspire, and connect a generation of men and women around a shared concern for biblical and social justice, the vulnerable and oppressed. Through a primary US conference networked to partner cities, the theme of The Voice of Justice will be explored by internationally acclaimed speakers, a variety of local humanitarian organizations, and on-location workshops. This year's impressive line-up of speakers include Dr. Bernice A. King, Lynne Hybels, and Donald Miller.
Whether someone is eager to learn more about God's heart for the needy or is already standing in the gap with the broken, we welcome them to listen with us for God's voice of justice in the voices of our community, both global and local. We desire to create a space for persons and organizations to connect and collaborate, to provide people with inspiration and opportunity to enter into meaningful, practical engagement in justice issues. More than just a simulcast, the weekend will offer live worship, local speakers and workshop sessions, and much more.
Theme: The Voice of Justice
Dates: February 21-22, 2014
Location: Tenth Church, 11 W 10th Avenue Vancouver, BC V5Y 1R5
Find out more details here.