Jeffrey P. Greenman, President
BA (Albion College), MDiv (Regent College), MA (University of Oxford), PhD (University of Virginia)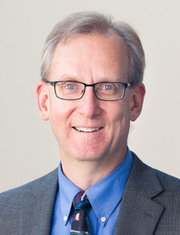 Jeffrey P. Greenman is President and Professor of Theology and Ethics at Regent College. He also serves as Interim Program Director of the Master of Arts in Leadership, Theology, and Society.
Prior to assuming his present role, he served as Academic Dean and Executive Vice President at Regent. Dr. Greenman is an experienced leader in evangelical theological education. Between 2005–2013, he served as Associate Dean of Biblical & Theological Studies and Professor of Christian Ethics at Wheaton College in Wheaton, Illinois. Previously, he worked for nine years at Tyndale Seminary in Toronto, where he held the R.J. Bernardo Family Chair of Leadership (2003–2005), served as Vice President & Academic Dean (1998–2003), and directed a Master of Theological Studies program (1996–1998). Before taking up these leadership roles in theological education, he worked in the US government in the areas of education and juvenile justice, as well as working in national politics and in educational consulting.
—View Jeff Greenman's full faculty profile

Watch Dr. Greenman deliver his Presidential Installation Address, "Now More than Ever: Whole Persons, Whole People, Whole World":
Listen some of Dr. Greenman's lectures and chapel talks below, or see his Regent Audio profile for more resources.
—"Living Faithfully in a Fearful World"