February 21-22, 2014 at Tenth Church
Download the Justice Conference 2014 Participant Package
Download the Los Angeles Simulcast Program Info
The Justice Conference is an annual gathering to educate, inspire, and connect a generation of men and women around a shared concern for biblical and social justice, the vulnerable and oppressed. Through a primary US conference networked to partner cities, the theme of The Voice of Justice will be explored by internationally acclaimed speakers, a variety of local humanitarian organizations, and on-location workshops.
The Justice Conference Vancouver will explore the meaning of justice through the lens of the gospel of grace. The "voice of justice" invites us into God's concern and commitment to the vulnerable and the oppressed among us. Whether you are eager to learn more about God's heart for the needy or are already standing in the gap with the broken, you will find yourself amongst a community that yearns to see that which is not right made right.
Come and listen to the voices of those committed to doing justice—the voices of leaders in our city as well as one another—through live worship, speaking and workshop sessions, and individual artistic expressions. We want to create space for justice organizations to collaborate and provide people with opportunities to be launched into meaningful, practical engagement in justice issues. We also wish to provide a restorative niche to those on the front lines of pursuing justice. As we wait, listen, and seek justice from the places of brokenness within our city, we stand in unity declaring as Jesus prayed, "Your kingdom come, your will be done."
PLEASE NOTE THIS EVENT IS TAKING PLACE AT TENTH CHURCH IN VANCOUVER, BC.
Conference Rates
Registration for this conference is now closed.
Admission to the Vancouver Partner Site simulcast includes the main conference general sessions, live worship and on-location workshop sessions. A limited number of partial scholarships are available by request. Applicants should submit a short explanation of their financial need and their desire to attend the Justice Conference, as well as relevant ministry and justice activities.
Additional simulcast locations are available in Abbotsford at New Life Church, and in Surrey at Relate Church.


---
Local Keynote Speakers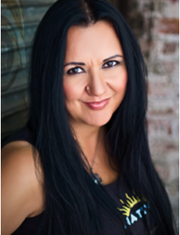 Cheryl Bear
Musician and Speaker
Cheryl is from the Nadleh Whut'en First Nation (Bear Clan) in the Carrier Nation located in northern British Columbia, Canada. She is an international convention speaker and twice award-nominated recording artist (Shai Award 2005; Covenant Award 2006) who has worked with Indigenous people across Canada, the United States, and in over 20 countries of the world raising awareness of the value and uniqueness of Indigenous people and culture.
Friday evening February 21, "Reconciling Love"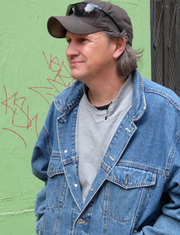 Dave Diewert
Sessional Lecturer, Department of Classical, Near Eastern, and Religious Studies, UBC
Born and raised in Vancouver in a working-class family, Dave Diewert taught at Regent for twenty-two years, the first eleven years as full-time faculty. The past several years, he has been a sessional lecturer at Regent or UBC while engaged in various experiments in community living and organizing. One of these experiments that Dave has organized is Streams of Justice, a Christian social justice movement that has as its fundamental concern the realization of human communities marked by liberating justice and life-giving love.
Saturday February 22, "Justice and Charity"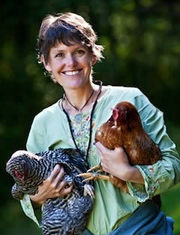 Leah Kostamo
Earthkeeper and Author
Leah is an earthkeeper and storyteller. She is passionate about inspiring others to care for creation from a place of joy. Leah and her husband Markku helped found A Rocha in Canada—a Christian conservation organization that endeavors to show God's love for all creation. Through A Rocha's environmental centres, they have helped thousands of visitors and hundreds of interns practically care for creation by restoring salmon streams, growing organic vegetables, and opening the wonder of creation to school kids. Leah's book Planted: A Story of Creation, Calling and Community, wrestles with issues of poverty, justice, and the environment through the narrative of her own experience.
Saturday February 22, "Planted"
---
Panel Workshops
Two workshops sessions will be offered during the day on Saturday providing the following four options during each sessions.
Aboriginal and First Nations Concerns
Cheryl Bear
Musician and Speaker
Cheryl is from the Nadleh Whut'en First Nation (Bear Clan) in the Carrier Nation located in northern British Columbia, Canada. She is an international convention speaker and twice award-nominated recording artist (Shai Award 2005; Covenant Award 2006) who has worked with Indigenous people across Canada, the United States, and in over 20 countries of the world raising awareness of the value and uniqueness of Indigenous people and culture.
Mary Fontaine
Executive Director, Hummingbird Ministries
The Reverend Mary Fontaine is the founder and the Executive Director of Hummingbird Ministries, which fosters outreach in healing and reconciliation. Hummingbird Ministries' vision is for the church and Canada to reconcile the historic relationship with First Nations and to pursue what makes for peace and for mutual strengthening and inspiration. The Ministries are premised on the 1994 Confession of the Presbyterian Church in Canada, which acknowledges the injustices suffered by Indigenous peoples. Hummingbird animates the Confession's commitment "to walk with Aboriginal people in journeys to wholeness and healing together as God's people" through talking circles, music, and the arts. Mary is also a member of the Executive Committee of the World Communion of Reformed Churches (WCRC). She is the first Indigenous person elected in a global organization of Reformed churches.
---
Creation Care
Markku Kostamo
Executive Director, A Rocha Canada
Markku and his wife Leah are spearheading the vision and work of the Canadian A Rocha projects. Markku is a Professional Biologist and outdoor enthusiast who has worked as an environmental consultant in the private sector. He is passionate about helping people from all walks of life to experience the wonder of creation and the love of the creator. Markku enjoys cross-country skiing and sailing, especially if they can be done with this wife and daughters Maya and Bryn.
Nelson Lee
Senior Sustainability Strategist, Tetra Tech EBA
For over twenty-five years, Nelson has been providing businesses in North America and Asia Pacific with advice on how to be more sustainable, particularly related to reducing their eco-footprints. He has been a Christian for seventeen years and has served with Bible Study Fellowship in Taipei and Vancouver for eight of those years. However, he never connected his work with his faith until 2010, when he began to increasingly sense God directing him towards a creation care ministry. This ministry seems to be combining his faith with his work. Nelson sees this ministry as part of social justice and living as God's stewards, loving as best we can by caring for the least of these, especially the voiceless creation and the unborn generations. Nelson is a member of First Baptist Church in Vancouver.
---
Human Trafficking
Patrick Elaschuk
Executive Director, Hope for the Nations
Patrick has been involved in global justice issues for more than twenty years, mostly in Asia. While pioneering Hope for the Nations Philippines in a slum community with his family, he was confronted with issues related to extreme poverty, war / conflict and trafficking. This experience opened up a quest for him to align with justice seekers and partners that are making an impact in the world by standing up for voiceless and invisible children.

Patrick attends Tenth Church, where he previously served as Missions and Outreach Pastor. He has also worked with Asian Outreach, a movement mobilizing Asians to reach Asia. Today, Patrick helps lead Hope for the Nations in twenty-two countries to empower children at risk to become children of change.
Ed Wilson
Acting Executive Director, International Justice Mission Canada
Before stepping into his current role, Ed Wilson served as the Chief Operating Officer for IJM Canada. During his eight-years as COO, Ed helped lead IJM Canada's dramatic growth in revenue and impact, realizing an increase from $350,000 in annual revenue to a projected $4.2 million in 2014. Today, as a member of the IJM global partnership, IJM Canada contributes to the rescue and restoration of thousands of victims of violent oppression each year.

Prior to joining IJM Canada, Ed served as a founding Board member and first Executive Director of Heartwood Place in Kitchener, Ontario, a non-profit organization dedicated to providing safe, affordable and adequate housing to individuals and families in need. In 2004, Heartwood Place was honoured by Canada Mortgage and Housing Corporation with a National Housing Award for Best Practices. Over the course of the previous seventeen years, Ed also provided leadership to a number of churches in south-central Ontario, primarily within the Vineyard denomination. Ed's passion in life is building strong, effective teams that are a force for good in the world. His motto is "great ideas with great execution can change the world", a principle that has been proven by the work of IJM.
---
Vulnerable People Groups
Jonathan Bird
Executive Director, City Gate Leadership Forum
Prior to founding City Gate in 2004, Jonathan helped establish Crossroads Community Project out of Grandview Calvary Baptist Church in east Vancouver, as their Program Coordinator and Chaplain. Before entering the nonprofit sector, Jonathan taught at the university level. When not in ministry or academia, Jonathan has enjoyed working with his hands as a self-employed home renovator, an installer of high-end custom cabinetry, a maintenance man for a social housing complex, and a crew member for a custom homebuilder.

Jonathan holds an MA in Old Testament Studies from Regent College (Vancouver) where he paid particular attention to the ethical thrust of Torah and the prophets and to the implications of ancient Israel's story—from exodus to exile—for Christian mission in the postmodern era. He also did an MA in Literature from Miami University (Ohio) where he studied critical theory and the aspirations of avant-garde artists to become the prime force for social justice and harmony after the "death of God."
Emily Parsons-Dickau
Community Building and Education Coordinator, Kinbrace
For the last three years Emily has been a part of the Kinbrace Community Society, a Vancouver non-profit that provides housing, orientation, accompaniment and education to people seeking refugee protection in Canada. During this time she has created meaningful friendships with people seeking asylum, witnessed many of the struggles and injustices of exile in Canada, and experienced the hope-filled power of hospitality and welcome. Emily is convinced Canada can do better to extend the radical welcome of Christ to the world's refugees.

Emily lives in East Vancouver with her husband where they enjoy tending a garden together and living in community with folk from Grandview Calvary Baptist Church.
Sharon Smith
Co-Founder, Sanctuary Mental Health
Sharon Smith has always been passionate about working with people who experience mental health issues, facilitating their integration into spiritual communities. She has spent much of her professional career working as an occupational therapist in acute and community mental health settings in South Africa and Vancouver, Canada. Sharon co-founded Sanctuary Mental Health Ministries in 2011, an organisation that works alongside faith communities to increase awareness and care for individuals recovering from a mental illness. Prior to founding Sanctuary, Sharon spent a year as the Executive Director of Jacob's Well, a ministry that invites people into friendship with residents of Vancouver's downtown eastside. She currently consults for mental health organizations where she facilitates mental health professionals to integrate spirituality into mental health care, most recently with Vancouver Coastal Health. She is also adjunct faculty in the Department of Occupational Science and Occupational Therapy at the University of British Columbia.

Sharon has her Masters in Christian Studies from Regent College and her PhD in rehabilitation sciences from the University of British Columbia. Her dissertation explored the meaning of spirituality for people living with schizophrenia.
---
Friday, February 21, 2014
| | |
| --- | --- |
| 5:00-5:50 pm | Registration |
| 5:50-8:00 pm | Welcome and Prayer |
| | Music |
| | Plenary Intro and Ken Wytsma (Simulcast) |
| | Cheryl Bear |
| | Prayer / Prayer&Worship |
| | Plenary Intro: Donald Miller (Simulcast) |
| 8:00-8:15 pm | Break (exhibit hall open) |
| 8:15-9:15 pm | Plenary Intro: Nicole Baker Fulgh am (Simulcast) |
| | Praise and Worship Team/Prayer and Closing |
Saturday, February 22, 2014
8:00-8:25 am
Registration
8:25-9:55 am
Welcome/Intro, Praise & Worship


Plenary Intro and Bryan Stevenson (Simulcast)


LA Spotlight (Simulcast)


Panel Intro and Panel: Hybels/Serubungo/Wad (Simulcast)
9:55-10:10 am
Break
10:10-1130 am
Plenary Intro and Justin Dillon (Simulcast)


Special Spotlight (Simulcast)


Plenary Intro and Raj Shah (Simulcast)
Special Music by Evelyn Tan


Leah Kostamo
11:30–1230 pm
Lunch Break
Movie in Sanctuary
12:30–1:45 pm
Interview Intro/Panel and Wallis/Stearns/Castellanos (Simulcast)


Spoken Word and Intro (Simulcast)






Plenary Intro and Eugene Cho (Simulcast)
1:45-2:00 pm
Break
2:00–5:00 pm
Panel Workshop #1


Panel Workshop #2
Plenary Intro and Bernie King (Simulcast)
Drama: "Adulterous Woman"


Intro and Dave Diewart, Charity and Justice
5:00–6:30 pm
Dinner break
6:30–7:45 pm
Praise and Worship


Prayer Time


Intro and Plenary: Bethany Hoang (Simulcast)


Plenary Intro and NT Wright (Simulcast)
7:45-8:15 pm
Break
8:15-9:15 pm
Performance


Closing Prayer, Final Words


Prayer & Worship Time