Livestream
The "Environment," Climate Change, and Covid-19: An Opportunity for Serious Reflection
Monday, Jun 1, 2020 at 7:30PM - 9:00 PM (Pacific Time)
This event has now ended. Please view this page to see all our upcoming events.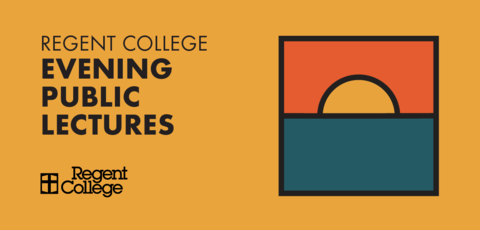 Our free summer Evening Public Lectures feature a wide range of professors, both guests and Regent regulars. Enjoy delving deep into a pressing issue with a wise guide; then brave the mic to ask your burning question. Better (and cheaper) than a night at the movies.
Due to closure of the College related to Covid-19, all of our Summer 2020 lectures will be streamed online.
Lecture Description: It has become almost a truism in many parts of the contemporary environmental movement that Christian faith is much too anthropocentric to be of any use in saving the planet; those who think that God has given humanity dominion over the earth are the last people who are going to take the radical steps necessary now to rescue it from destruction. The truth of the matter is, however, that this "dominion" is a biological as much as a theological fact. The question is not whether humanity possesses it, but only how we shall use it. Biblical faith tells us how we should use it in line with God's love and justice, both of which the believer is bound to see at work in realities like climate change and the outbreak of the Covid-19 plague. Biblical faith also provides us with the hope that we need in order to persevere in the task of dominion, even when it seems difficult and perhaps impossible. Contrary to much prevailing opinion, then, it is precisely those who truly believe what Holy Scripture teaches us about our human vocation who are likely to be the first people to take the radical steps necessary to save the planet. The problem is that many people do not truly believe it, even if they generally claim to be Bible-believing Christians.
Iain Provan is the Marshall Sheppard Professor of Biblical Studies at Regent College. Born and educated in the UK, Dr. Provan retains strong family, academic, and church connections with his homeland. He received his MA at Glasgow University in Mediaeval History and Archaeology, his BA from London Bible College in Theology, and his PhD from Cambridge, where his thesis focused on the books of Kings, and was subsequently published as Hezekiah and the Books of Kings. His academic teaching career took him to King's College London, the University of Wales, and the University of Edinburgh, where he was a senior lecturer in Hebrew and Old Testament Studies. Dr. Provan has written numerous essays and articles, and several books including commentaries on Lamentations, 1 and 2 Kings, Ecclesiastes, and Song of Songs, and co-authored with Phil Long and Tremper Longman A Biblical History of Israel (John Knox Press, 2nd edition, 2015). He has also published Against the Grain: Selected Essays (Regent College Publishing, 2015), Seriously Dangerous Religion: What the Old Testament Really Says and Why It Matters (Baylor University Press, 2014) and Convenient Myths: The Axial Age, Dark Green Religion, and the World that Never Was (Baylor University Press, 2013). His most recent book is Discovering Genesis, (Eerdmans, 2016). A new book will appear in November 2017: The Reformation and the Right Reading of Scripture (Baylor University Press).
Dr. Provan will be teaching the courses Old Testament Foundations and Living with Beastly Empires: the Book of Daniel from May 25–June 5, 2020 as part of our 2020 Summer Programs.
Please submit questions by emailing [email protected] during the lecture.