Faculty Travels
Paul Spilsbury in Edmonton: Break Forth Talks and Alumni Breakfast
Saturday, Jan 27, 2018 at 11:00AM - Sunday, Jan 28, 2018 at 11:00AM
This event has now ended. Please view this page to see all our upcoming events.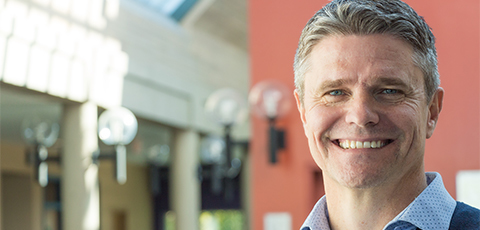 Dr. Paul Spilsbury will be in Edmonton on January 27 and 28 to connect with alumni and speak at the Break Forth Conference.
All alumni are invited to join Paul at Riverside Bistro at the Marriott at 11 am on the 27th. The reservation is under Regent College. Valet parking is $5 for those eating at the restaurant, which is more affordable than the regular parking lot rate. Please RSVP to alumni@regent-college.edu by Thursday January 25.
Later on Saturday, at 3:30 pm, will be Paul's first Break Forth talk, entitled "The Book of Revelation and the End of the World." Sunday at 9 am, Paul will deliver a second talk, entitled "Cosmic Conflict and the Book of Revelation."
Get more information on Paul's participation in Break Forth here.