Conference
Laing Lectures 2013-2014
Wednesday, Feb 19, 2014 at 7:30PM - Thursday, Feb 20, 2014 at 10:00PM PST
This event has now ended. Please view this page to see all our upcoming events.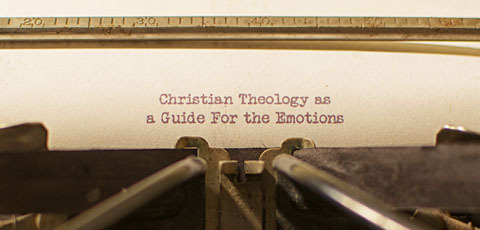 This is a two day event containing three lectures total.
Regent College is pleased to host the 2013-14 Laing Lectures featuring Dr. Ellen T. Charry, the Margaret W. Harmon Professor of Systematic Theology at Princeton Theological Seminary. Charry will deliver a series of three lectures on the topic "Christian Theology as a Guide for the Emotions" on February 19 and 20, 2014 at Regent College.

Lecture 1: Beliefs and Emotions 7:30-9:30pm
Lecture 2: Augustine on Love 11:30-1:30pm
Lecture 3: Luther on Anxiety 7:30-9:30pm
For Dr. Charry, theology is not a theoretical enterprise. It is an eminently practical and religious undertaking. "Theology is about knowing and growing in the love of God and our neighbour so that we flourish in the destiny that God has in mind for us," she once wrote. A quick examination of her writing confirms her passion for human flourishing. Whether in the classroom at Princeton or the pages of her publications, such as By the Renewing of your Minds (1997) and God and the Art of Happiness (2010), she pursues answers to the question of how Christian beliefs and practices can nurture people intellectually, morally, and psychologically in the course of everyday life and work. She will continue to pursue this question at the Laing Lectures as she explores the interface between Christian doctrine and emotional formation.