Arts
Liturgy and Design - Coptic Orthodox in Calgary by Rodger Woods
Thursday, May 15, 2014 at 4:30PM - Thursday, Jun 26, 2014 at 4:30PM
This event has now ended. Please view this page to see all our upcoming events.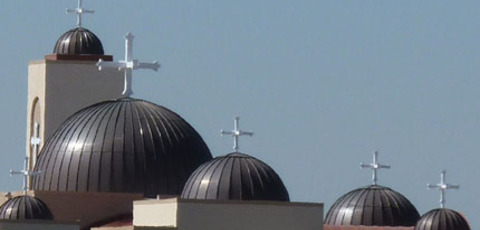 Architect Rodger Woods explores the influence of liturgy, symbols, metaphors, icons, and relics on the design process of the recently completed St. Mina Coptic Orthodox Church in Calgary.
Join us for the opening reception on Thursday, May 15 from 4:30-7:30 pm.
Location
Regent College Lookout Gallery