Public Lecture
Generation to Generation: Passing on the Faith to the Children of the Church
Wednesday, Jun 12, 2013 at 7:30PM - 9:30 PM
This event has now ended. Please view this page to see all our upcoming events.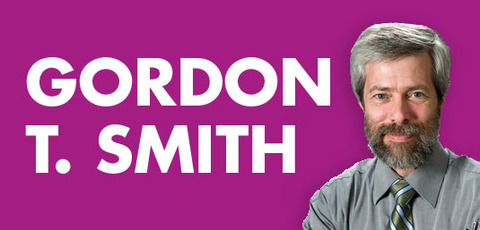 It may be the first responsibility of the church—to partner with and support parents who seek to raise their children in the faith. We have no guarantees with our children; but we do need to give ourselves to the dynamics of nurture, teaching and blessing for the sake of our children and adolescents. Dr. Smith will insist that this is the responsibility of the whole church, not merely parents or youth pastors.
Gordon T. Smith is an ordained minister with the Christian and Missionary Alliance. He currently serves as the President of Ambrose College University and Seminary in Calgary, Alberta, while continuing to serve as a sessional lecturer with Regent College. Read his full bio.
Join us for this free Evening Public Lecture. Our lectures tend to draw large crowds, so plan to arrive early for a good seat.
Gordon Smith is teaching a course this summer at Regent on spiritual discernment. The art of spiritual discernment enables you to recognize and respond to the prompting or inner witness of the Spirit.
View all events
Location
Regent College Chapel