Conference
The Gathering: Journeying Towards Pastoral Health
Friday, Jun 2, 2023 at 12:00 PM –Saturday, Jun 3, 2023 at 6:00 PM (Pacific Time)
This event has now ended. Please view this page to see all our upcoming events.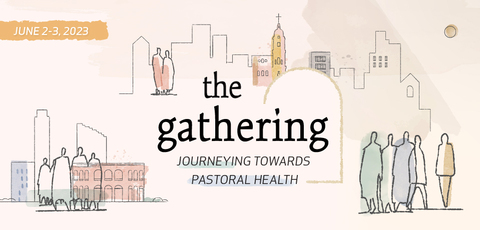 Join us on June 2 & 3 for The Gathering, a "non-conference conference" that creates space for lay and vocational leaders from diverse backgrounds to attend to soul care.
Leading churches in today's shifting context demands a lot from pastors: fresh imagination, sensitivity to the Spirit, and resilience. Come refresh and re-vision with us and build the kind of friendships that support resilient and healthy pastoral ministry.
Register today to hear Old Testament scholar Tremper Longman and psychologist Danielle Fluit present keynotes on pastoral health. Take part in workshops, worship, prayer, dialogue, and recreation—all amidst the beauty of our Vancouver campus.
What to Expect
Over the course of two days, you will join with other church leaders (both pastors and laity) from a variety of denominational traditions to:
Hear from author and theologian Dr. Tremper Longman III on God's call to a wise and healthy life from the wisdom literature of the Old Testament.
Learn from psychologist Dr. Danielle Vriend Fluit who will explore the inner landscapes of leaders, helping us to reflect on our own emotional health and its interaction with pastoral ministry.
Choose from a variety of roundtable workshops in which we will dialogue on themes such as holistic health, prayer, physical health, sexual health, and healthy systems for church governance.
Fellowship and build lasting connections with peers.
Relax and unwind with fun activities at the beach!
Gather with us for friendship, for worship, for learning together, and to discern new invitations from the Spirit. Join us this year and into the years to come!
Learn More
Please visit The Gathering website for more information on our featured speakers, the topics we'll cover, the schedule, and recommendations for accommodation.
How to Register
Ready to register? Head to the registration page on our website to let us know you're coming. We look forward to welcoming you!
Questions?
For more information, please contact Regent Conferences.
---
About the Gathering
This inaugural convening of The Gathering will become an annual event hosted by Regent College. Our prayer is to be a place where friendships with other Christian leaders are formed for the long haul. Friendships like these fill us and keep us healthy for the journey of church ministry. While the Gathering will focus on a different theme each year, the two themes of pastoral health and the witness of the church in our local neighbourhoods will remain key values into the future.
About Regent College
Regent College, Vancouver, is an interdenominational, evangelical graduate school of theology. Our global mission is to cultivate intelligent, rigorous, and joyful commitment to Jesus Christ, His Christ, and His world.
Location
Regent College, 5800 University Boulevard, Vancouver, BC V6T 2E4
Parking
Paid parking available at Regent College and UBC
More Information