Recruitment
Regent College at Break Forth
Friday, Jan 25, 2013 at 9:30AM - Sunday, Jan 27, 2013 at 11:00PM
This event has now ended. Please view this page to see all our upcoming events.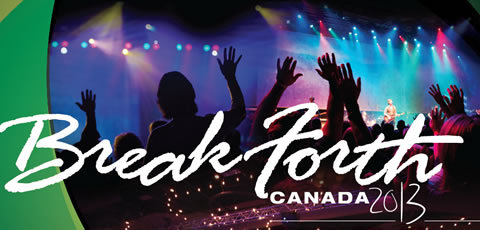 Breakforth Canada is a gathering of 15,000 people from over 1,000 churches at "the largest equipping and renewal conference in North America." Regent will have Admissions Counsellors at the conference. Regent alumni Mark Buchanan and Gary Thomas, and current student Carolyn Arends, will all be running pre-conference workshops.
We will have more information on how to find us at Breakforth as the event draws nearer.
Location
Edmonton, Alberta