IAIN MCGILCHRIST
March 9 and 10, 2016 at Regent College
Over the past few centuries, argues Iain McGilchrist, Western culture has favoured a rational, fact-driven approach to analyzing the world, at the expense of a big-picture analysis that incorporates metaphor, paradox, and experiential knowledge. What are the implications of this imbalance for our contemporary culture? How does it affect our understanding of faith, truth, and creativity?
Join us for a series of three lectures with Iain McGilchrist, psychiatrist and renowned author of The Master and His Emissary: The Divided Brain and the Making of the Western World.
The Divided Brain: TED Talk by Iain McGilchrist
2016 Laing Lecturer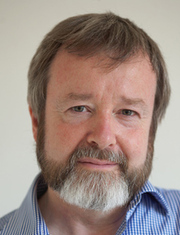 Iain McGilchrist
Psychiatrist, Writer & Speaker
Iain McGilchrist came to medicine from a background in the humanities, writing about issues in literature and philosophy. He trained in medicine because of an interest in the mind-body problem and practised in psychiatry and researched in neuropsychology, including neuroimaging. He seeks to understand the mind and the brain by seeing them in the broadest possible context—that of the whole of our physical and spiritual existence, and of the wider human culture in which they arise. His most recent book, The Master and His Emissary: The Divided Brain and the Making of the Western World, explores the nature of the brain's two hemispheres, their relationship to one another, and their link to the creation of our consciousness and our culture. He is working on books about creativity and mental illness and the current plight of the humanities, and is one day hoping to complete a short book of reflections on spiritual experience.
---
Respondents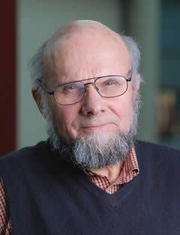 Loren Wilkinson
Professor, Interdisciplinary Studies & Philosophy
Loren Wilkinson joined the Regent College faculty in 1981. His teaching interests include Christianity and the arts, philosophy, and earthkeeping. Loren's popular Creation, Wilderness, and Technology course takes place on a summer boat trip. He has written many scholarly and popular articles developing a Christian environmental ethic and exploring the human relationship to the natural world in its environmental, aesthetic, scientific, and religious dimensions. His books include Earthkeeping: Christian Stewardship of Natural Resources and Caring for Creation in Your Own Backyard (co-authored with Mary-Ruth Wilkinson). He is currently working on a book entitled Circles and the Cross: A Trinitarian Response to Some Contemporary Religious Movements. Loren Wilkinson lives on Galiano Island with his wife Mary-Ruth.
Cherith Fee Nordling
Associate Professor of Theology, Northern Seminary
Cherith Fee Nordling is Associate Professor of Theology at Northern Seminary in Lombard, Illinois, USA. She has served as a sessional lecturer at Regent College and has taught at theological schools throughout the UK and North America. She is author of Knowing God by Name: A Conversation between Elizabeth A. Johnson and Karl Barth, which is Volume 13 of the Issues in Systematic Theology series. Cherith is currently authoring a book on theological anthropology and the resurrection and is collaborating with her father, Gordon Fee, on a condensed version of Paul's Christology.
All lectures will take place at Regent College.
Wednesday March 9, 7:30 pm
Lecture 1: "Where Shall I Go for Truth?"
How do we think about truth? Where do we go to find it? While science and reason have undeniable power to disclose many aspects of reality, they do not reveal everything. In this lecture, Iain McGilchrist explains why we cannot rely only on the reports of science or the power of rational argument and demonstrates that it is both unscientific and irrational to do so.
Thursday March 10, 11:30 am
Lecture 2: "What Brains Can and Can't Teach Us about God"
What can brain science tell us about the way we conceive of the world? What are its limitations? In this second lecture, Iain McGilchrist examines space, time, and the paradoxes to which they give rise, considering what they might tell us about the ultimate nature of reality. He argues that the prevailing ethos of our society restricts our ability to understand the nature of the divine; it is accordingly unsurprising that fewer and fewer people find themselves able to embrace belief in a divine Being.
Thursday March 10, 7:30 pm
Lecture 3: "The Power of No"
Power is often equated with the ability to control and shape reality. But is that really true? In this third lecture, Iain McGilchrist argues that powerful creativity often comes from learning not to do the things that seem obvious in the moment. Openness and receptivity bring a richer engagement with the world than efforts to forge a reality of our own making. As we reorient our understanding in this way, we begin to see striking parallels between science and theology.
---
Watch a video recording of
Regent Redux with Iain McGilchrist
On February 10, 2016, Iain McGilchrist took part in a live online discussion with Krish Kandiah, Carolyn Arends, and host Iwan Russell-Jones on some of the topics he will tackle in the Laing Lectures. The one-hour recording of the webcast is a great introduction to Iain McGilchrist's thinking.
Parking
Regent College has a small pay parking lot in which students, visitors, and members of the public are welcome to park. Some spots are designated for staff and faculty during work hours, but plenty of other spots are available too. Please note that payment is required during both daytimes and evenings, with reduced rates from 6 pm onwards.
Parking is also available a short walk from Regent at the University of British Columbia (costs from $4.25-$12 per day). For updated information and further details on parking at UBC, visit the UBC Parking website.
For directions to Regent College, maps, and modes of transportation, visit Getting Here.
Public transportation
Public transportation is available from many parts of Vancouver. For bus routes and scheduling, phone 604.953.3333 or visit the Translink website.
About the Laing Lectures
The Laing Lectures began at Regent College in 1999 in cooperation with Roger and Carol Laing and in honour of their father, William John Laing. The purpose of the lectures is to encourage persons recognized for scholarship, wisdom, and creativity to undertake serious thought and original writing on an issue of significance for the Christian church and to promote the sharing of such thoughts through a series of public lectures. The material presented by Laing Lecturers is intended to move beyond an analysis of historic and current concerns to provide proposals for alternative action for the Christian church. In doing so, lecturers will be invited to explore in an interdisciplinary way the relationship between Christianity and culture, and to suggest ways in which that relationship might lead to greater flourishing of the church, the larger human household, and the whole community of creation.
Past Laing Lecturers: Neil Postman (2000), Charles Taylor (2001), Peter Berger (2002), Margaret Visser (2004), Miroslav Volf (2006), Nicholas Wolterstorff (2007), Walter Brueggemann (2008), Susan Wise Bauer (2010), Albert Borgmann (2011), Rex Murphy (2012), Dr. Ellen T. Charry (2013), and Ross Douthat (2014).