Students want to study. They need your help.
This award is the spark that lights the way, encouraging me to take the first step on God's call on my life now: to leave Brazil, fly to Canada, and study specifically at Regent College. This plan of God for my life would be impossible without external resources.

—Ana Romano (MACS student)
Every year, God calls hundreds of students to study at Regent. Many of them don't know how they'll be able to afford full-time theological studies. For some, just applying to Regent is a leap of faith. Others begin their Regent journey not knowing how long it will last—whether they'll be able to finish their program, or whether financial burdens will cut their studies short.
These students take the risk of committing to study because they have faith that God will provide. And he does provide—through you.
When you make a gift to Regent's scholarships and financial aid fund, you're investing directly in the lives of students who couldn't be here without you. You're helping make the impossible possible by giving intelligent, vigorous, and joyful students a chance to devote their time and attention to learning. For so many of our students, that makes all the difference in the world.
Student Stories
Scholarships and financial aid do more than help students pay for classes. Your investment in students builds community, opens eyes, and changes lives. It even helps students help others.
Freed to Serve: Victor's Story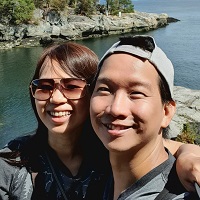 The financial aid I received allowed me to focus and excel in my studies at Regent. If I had needed to work more, I would not have been able to concentrate on studying. I also wouldn't have been able to spend as much time helping Regent students for whom English is a second language.
Because I'm effectively bilingual in English and Chinese, I felt a burden to help ESL students at Regent who can sometimes feel overwhelmed, especially when faced with difficult readings. I've been told that the time I spent this way has been fruitful. I can also testify that, together, we learned more about God and his design for Christian community through these interactions. This, too, was made possible with donors' support.
—Victor Chua (MDiv student)
From Recipient to Donor: Sara's Story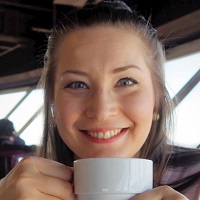 In my home country of Finland, we don't have a financial aid system like Regent does. Students get support from the government, taken from tax money. It's very impersonal. But when I got this scholarship at Regent, I actually got to have lunch with the donors who made it possible. Suddenly, receiving financial aid was personal, not impersonal. I realized that there are loving, thoughtful, and committed Christians involved in helping Regent students with their studies. It was such a touching moment to meet people who had decided to devote their lives to helping Christian students.
I come from a somewhat poor family, and part of me used to think that money is evil because it makes people selfish. But sitting there, chatting with people who had given me money when I was in need—that changed me and my perspective for good. I cried as I tried to explain to the donors how much their gift meant, and I was so grateful that I got to experience that. It was powerful, and I will never forget it.
Because of that experience, I want to help others. I want to be part of the huge group of people who make these kinds of experiences possible. And I want other people to be able to experience the blessings Regent has to offer. That's why I'm a Regent donor today.
—Sara Saarela (MATS '19)
MAKE IT MONTHLY
Please consider monthly support for Scholarships and Financial Aid. Just select "monthly donation" when entering your online gift.