Special
Memorial Service: Remembering Teacher Hui
Monday, May 10, 2021 at 6:30PM - 8:00 PM (Pacific Time)
This event has now ended. Please view this page to see all our upcoming events.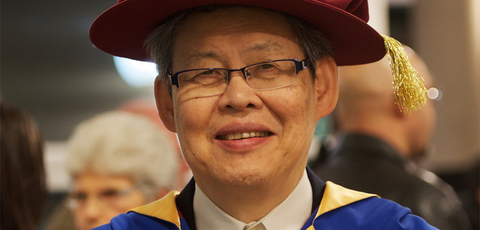 Please join us online for a celebration of the life and legacy of Dr. Edwin Chi-Wai Hui (July 5, 1946–November 17, 2020), fondly known as Xu Laoshi.
Teacher Hui served as Chee Family Dean of Chinese Studies and Professor of Bioethics and Christianity and Culture at Regent College. He was a beloved and respected leader in China, lecturing regularly and serving as a visiting or honorary professor at Peking, Fudan, Wuhan, Sichuan, Hong Kong, and Zhongshan Universities. His career included groundbreaking work in both bioethics and the intersection of Christianity and Chinese culture. You can read a full tribute to Teacher Hui here.
Teacher Hui's students, colleagues, and friends are invited to view this special online service, which will include both English and Mandarin tributes to Teacher Hui's life and legacy.
Watch the Online Service